What are the best wheel loader brands in Australia?
The best wheel loader brands in Australia include:

1. Hyundai Loaders
Hyundai motor vehicles have built a successful brand image on durability, consistency and dependability. This could not be truer of the Hyundai loaders. Possessing some of the most advanced and complex technologies in the business, these loaders are backed by innovation to supply you with a product that won't let you down. Hyundai pride themselves on attention to detail and deliver not only a workhorse of a loader but one that is comfortable and intuitive to operate. Engineered with consumer insight at the forefront of their mind, Hyundai knows it is all about the operators.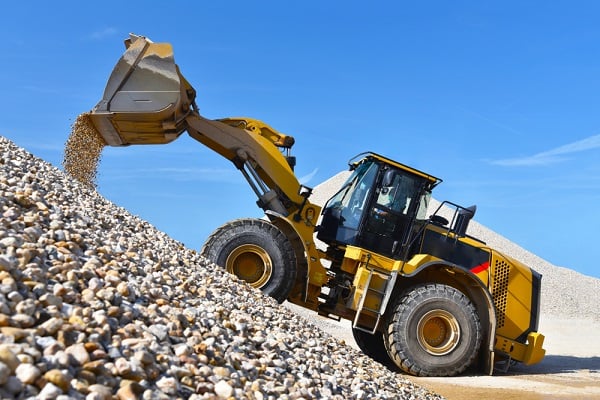 2. Cat Loaders
Cat loaders are by far the most popular in the industry with the highest brand premium and for good reason. Stitched to the fabric of Australia's construction history, Cat machines have been entrusted for the biggest projects. From working on the Snowy Mountains Hydro-Electric-Scheme project to being consistently used on railway projects, you can't go wrong with a Caterpillar loader. They are the custodian of the industry and Cat front end loaders set the standard for dependability, output, fuel efficiency and versatility.
Need to hire a loader? iSeekplant has a wide range of options for you!
3. Komatsu Loaders
Proudly servicing Australia for over 50 years, Komatsu recognise what makes a good machine a great machine - people. They attribute their sustained success to a strong and unwavering clientele that swear by the performance of their loaders. Powered by Japanese innovation, Komatsu loaders have exceptional tractive force and ultra-low fuel consumption, along with brining power and cost effectiveness. Doing the heavy lifting all over the globe, Komatsu machines are boasting some of the best environmentally aware technologies in the industry. Stable, manoeuvrable and tenacious, Komatsu loaders, with their minimal need for servicing and advanced technologies, will service your projects well for years and years.
4. Volvo Loaders
As one of the largest players in the construction industry with over 14,000 employees, Volvo delivers complete equipment solutions to your project needs. Volvo was founded on a mission to service the construction industry with superior mechanical equipment. Now with a striking presence across the globe from Sweden to Korea and Brazil, these beasts look as slick on the outside as they do on the inside with some of the most well-fitted and comfortable cabins. Marauding up and down your site for hours on end, Volvo is all about the optimisation of design and productivity. It's hard to bet against reliability and Volvo machinery is no exception with its outstanding economy and precise controls.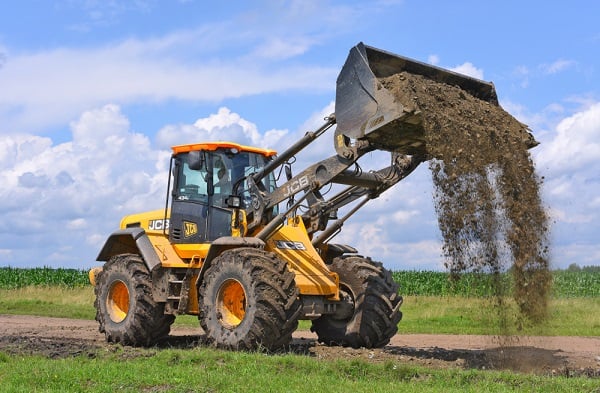 5. JCB Loaders
With cutting edge construction equipment, JCB are trusted across construction, agriculture, government, defence, waste management, mining and civil works. A proudly British and family owned company, JCB loaders are the personification of British graft and persistence. They are no-nonsense machines that get the job done just as you need with their minimalist design. JCB understands that users don't want confusion or complications but prefer the perfect measure of contemporary technology and refined design. JCB loaders are equipped with a spacious and comfortable cab to provide back support and injury prevention for long-term work.
Need more work for your loader? Get your company to join iSeekplant today!
6. Hercules Loaders
Primed for the rough and gruelling Australian landscape, Hercules loaders have been tested to the brink. The Hercules machines undertook an arduous 3-year testing period prior to roaming project sites nationwide. They are designed and developed for the Australian terrain. Despite being newer to the construction industry, Hercules loaders have taken the industry by storm with their applicability to the Australian market. The Hercules loader cabin spaces are some of the biggest on the market - 15% larger than the standard cabin size. The quality features of the Hercules loader include protecting you from dust, eliminating noise, reversing camera, suspension seat, tilting steering wheel and am/fm radio. Hercules loaders ensure that you successfully complete your job and that you do it in comfort.
Need to hire a wheel loader for your next project?
Now that you know the top performing wheel loader brands, use the iSeekplant get a quote tool to hire a competitively priced loader. Just tell us when and where you need your loader, and we'll get you the best quotes available from our nationwide network of wheel loader hire suppliers located in Brisbane, Sydney, Melbourne to Canberra, Adelaide, Darwin and Perth. Alternatively, call us on 1300 691 912 or email us at projects@iseekplant.com.au to contact the iSeekplant team.
Subscribe to the Flapping Mouth Blog below to keep up to date with the current construction industry news and projects in Australia!