How long is a concrete pump license valid for?
A PB High Risk License, otherwise known as a concrete placing boom license, is valid for 5 years from the time of registration, unless for some reason it is suspended or cancelled.
During the 5 year period your PB High Risk Work License is valid, you can undergo the safe operation of a concrete placing boom. If you do not have a valid PB HRW License you must renew prior to operating the machinery which can sometimes take a few days to be active.
When your renewal time is approaching, your state governing body for workplace health and safety will generally notify you 6-8 weeks prior to your license expiring. This provides you with plenty of time to renew your license prior to you needing it for employment duties and tasks.
To register for a High Risk Work License, you are best to consult with your state Workplace Health and Safety office or visit their website for more information on how the register.
To be eligible for a PB High Risk Work License you must:
Be at least 18 years old
Complete a recognised concrete pump operator training course with an RTO
Can use english at a level that enables the safe performance of high risk work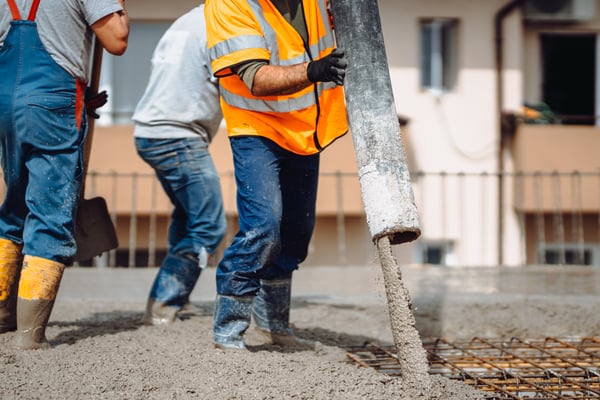 How much does it cost for a PB High Risk Work Licence?
Concrete pump operator training courses range in price from state to state in Australia. Find the prices and requirements for concrete pump training courses with the links below.
| | |
| --- | --- |
| | $96.80 |
| | $75 |
| | $66.60 |
| | $100 |
| | $83.50 |
| | $76 |
| | $71.28 |
| | $100 |
How much does it cost to renew a PB High Risk Work Licence?
| | |
| --- | --- |
| | $87.85 |
| | $69 |
| | $50.35 |
| | $53 |
| | $83.50 |
| | $63 |
| | $58.32 |
| | $100 |
Safely operating concrete placing booms
In order to safely operate a concrete placing boom, you are required to participate in an education course provided by a Registered Training Organisation (RTO). This ensures the safest operating procedure as well as the latest workcover and workplace health and safety practices are presented.
The same operations and licensing applies for all forms of concrete boom plant hire machines including mobile concrete pumps and stationary concrete pump
For more information about Registered Training Organisation in your area, visit your state workplace health and safety website.
How to become a concrete pump operator
Becoming a professional concrete pump operator is about more than getting your license. A concrete pump operator needs to be a salesperson, a concrete technician, a mechanic, a good communicator, have flexible hours, and not only know how to operate a concrete pump but drive it excellently.
Looking for concrete pump hire?
iSeekplant is home to thousands of plant hire suppliers across Australia. Be sure to use the iSeekplant get a quote tool for concrete pump hire in Sydney, Melbourne, Brisbane, Perth, Canberra, Adelaide, Darwin and rural areas. The best concrete pumps are available with the best rates explained in our concrete hire rates guide.
To keep up to date with all of the latest industry and project news, subscribe to iSeekplant's Flapping Mouth blog below!