There is a wide range of functions that dump truck hire can assist you with for your next construction, mining, or earthmoving job. But when you're saving costs on your next tipper truck hire, you might be wondering which tipper truck is best for your project and whether you need a license to operate the machine. So what requirements are there to operate a dump truck? Is a license necessary?
Do you need a dump truck license?
Good news - for starters, a 'dump truck license' doesn't actually exist. However, it is required for operators when you hire a tipper truck an HR (heavy rigid) license if you are operating it on local roads. Here are a few things that are great to know when you're looking at tipper truck hire.
On-road trucks aren't the same thing as dump trucks
A heavy vehicle license is required by law if you want to drive a large truck on a public roadway
This type of heavy vehicle license varies from state to state
This is not a license to drive a dump or haul truck in a mining environment
What are the requirements to operate a tipper truck?
Dump truck operators are required to hold an appropriate driver's license, and training is often provided on the job. To become a dump truck operator, you must:
Obtain a police clearance check.
Gain an HR (heavy rigid) license to be able to drive trucks from your local roads and traffic authority.
Make sure you can pass a pre-employment medical.
Consider completing a Certificate III in Surface Extraction Operations (RII30115) through a TAFE or Registered Training Organisation (RTO).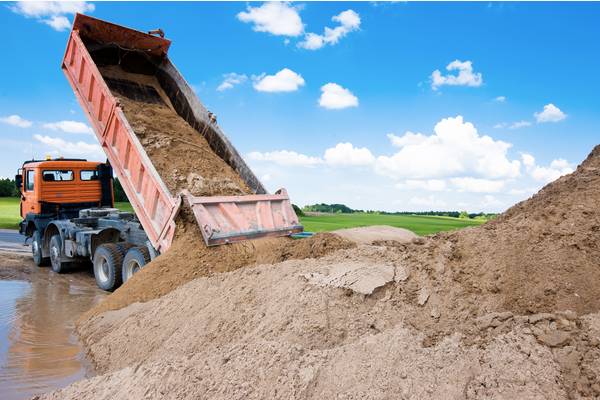 If you wish to complete extra tipper truck qualifications, there are a few more requirements that applicants must have to become qualified for dump truck hire operation. Although course requirements will vary, some of the main needs that must be met will likely include:
Minimum of 17 years of age (a standard workplace health & safety requirement, and it's unlikely you'll be able to drive a site dumper on work sites until you're 18 either).
Have basic English reading and writing skills – this is another health & safety requirement on work sites. This means being able to pass a minimum language, literacy & numeracy assessment. Courses do include written work and assessments, and students need to be able to pass these in order to gain their licenses. The language, literacy & numeracy assessment, or LLN, helps ensure this.
While in training (and on job sites), it's a requirement to wear steel-capped boots (or safety boots), as well as standard sun protection gear – a hat, long-sleeved shirt, and pants. Sunblock is also a good idea.
What big truck licenses are there in Australia?
Obtaining a big truck license can be beneficial not only for tipper truck hire but other aspects of construction or mining employment. In Australia, there are different classifications when it comes to operating large trucks on open roads. The most common ones are:
Light Rigid (LR) = a rigid vehicle with a GVM of more than 4.5 tonnes up to 8 tonnes
Medium Rigid (MR) = a rigid vehicle with 2 axles and a GVM of more than 8 tonnes
Heavy Rigid (HR) = a rigid vehicle with 3 or more axles and a GVM of more than 8 tonnes
Heavy Combination (HC) = heavy combination vehicles like a prime mover towing a semi-trailer, or rigid vehicles towing a trailer with a GVM of more than 9 tonnes
Multi-combination (MC) = multi-combination vehicles like Road Trains and B-Double Vehicles
*GVM = gross vehicle mass
Where is the best place to hire a tipper truck?
iseekplant is the place to be for a comprehensive range of tipper truck hire choices. Our directory has an extensive selection of local suppliers who have well-maintained machines and experienced operators should you need wet hire. You can be based in Brisbane, Sydney, Melbourne, Canberra, Perth, Darwin, Adelaide, or any other corner of the nation and our extensive network will be able to serve your needs.
Contact us today or use the iseekplant get a quote tool to receive a competitive quote for your next project. You can also compare these prices to our tipper truck hire rates guide. Subscribe to iseekplant's Constructionsht blog below to keep up to date with all of the latest industry and project news.