Using the right access equipment can be the difference between finishing a project on time and going over your budget. Boom lifts, scissor lifts, EWPs (elevated work platforms) and other aerial lifts are all crucial pieces of machinery that are found on construction sites all around Australia. They assist with everything from moving materials during the infant stages of a job to lifting workers to access tough-to-reach areas.
There are a number of different machines available for hire around Australia that can be classified as access equipment. With a plethora of choices on the market, it can be tricky to figure out what you need for your job. It's important to understand the functionality of each machine, and whether they meet the requirements for your work.
Diesel Scissor Lifts
Scissor lifts are incredibly mobile machines that are designed to provide a sturdy platform for operators to execute their work. Scissor lifts get their name from the supports which look crisscrossed, connecting scissors once they're elevated, and these are versatile machines that can be used both in and outdoors. Diesel scissor lifts are typically much louder than their electrically-powered counterparts, making them better suited for outdoor use where noise isn't as much of an issue. Be sure to check out iSeekplant's full directory of diesel scissor lift suppliers.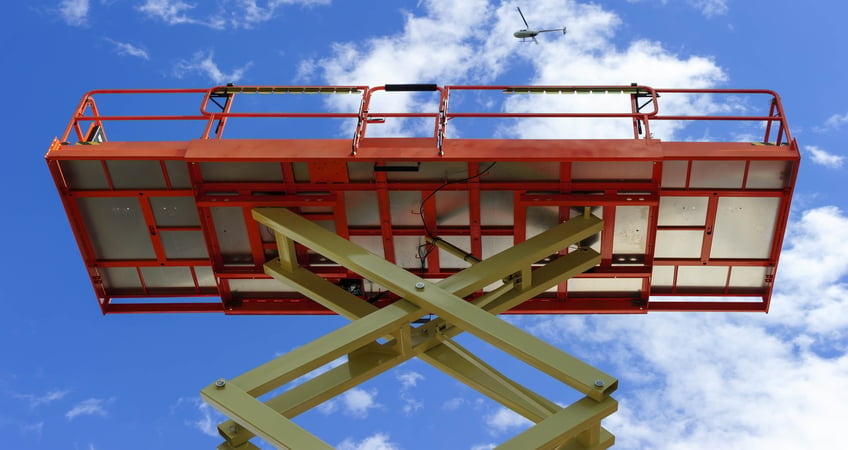 Electric Scissor Lifts
Electric scissor lifts can be powered with a pneumatic or hydraulic system (generally considered to be safer as operators can easily release pressure to descend back to the ground), and a mechanical operation system (usually with a rack system and sometimes with a pinion). They also have a silencing muffler and offer zero emissions, making them the preferred choice for indoor use. These machines can be stretched out to 12+ metres, although they accommodate lighter loads than diesel models.
Knuckle Boom EWP's
Knuckle boom lifts provide a great solution for tricky-to-reach areas around construction sites. These machines have multiple sections that are connected by joints, as well as a platform at the end of the boom. Knuckle boom lifts have an extended reach and greater mobility to work around obstacles on job sites.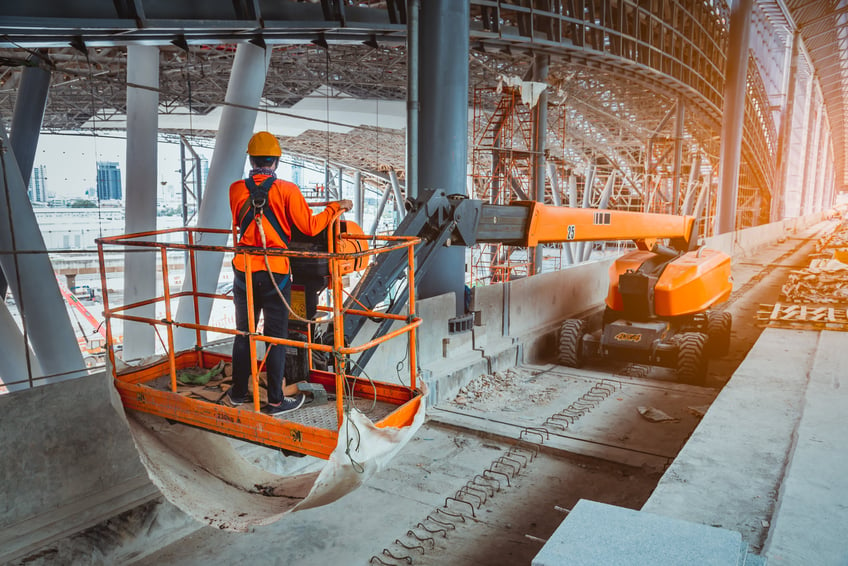 Truck Mounted EWP's
These elevated work platforms are necessary when working at large heights. Truck-mounted boom lifts, also known as "cherry pickers", are also ideal when you have various worksites throughout the day and need to move fast from one location to another. Hiring a cherry picker is an excellent alternative when a knuckle or straight boom isn't suitable. This includes when a project requires safe access to power lines such as working on telecommunications towers, overhead power line maintenance and tree lopping. Many truck-mounted boom lifts are electrically insulated for safe use around high-voltage electricity.
Straight Boom EWP's
Straight boom EWPs offer the greatest horizontal reach of any aerial platform. Typically found in larger-scale commercial projects, their high-reach capabilities make them ideal for sites with limited access. Often found in construction, maintenance and industrial jobs, these EWPs allow you to manoeuvre above, below and straight out from ground level.
Spider Lift Access Equipment
Also commonly referred to as trailer lifts, spider lifts are extremely useful where access is limited. Their compact dimensions enable them to gain access through most standard gates, doorways and narrow aisles. A spider lift can rotate 360 degrees and has "legs" which can be locked into place, allowing the unit to be set up safely on stairs, multi-level platforms and gradients. These machines make working on various terrains safely and stable, from building maintenance on flat ground to construction on uneven surfaces.
Scissor Lifts Available across Australia
iseekplant is the largest online construction marketplace in Australia with a wide range of readily available access equipment suppliers. Those needing a machine in Brisbane, Sydney, Melbourne, Canberra, Perth, Darwin, Adelaide or beyond, will love the expertise of our extensive network. Let's get things moving and get rates on the ideal scissor lift for you!
Subscribe to iseekplant's Constructionsht Blog today to stay up to date with the latest construction industry news and projects!