A scissor lift provides a steady and safe platform to lift workers and equipment to high heights with ease. Every scissor lift platform features a safety apparatus that is designed to protect workers against falling and other accidents. Scissor lifts are free-standing, safer than ladders and can save you time and money on a construction site. They can hold the weight of four men with tools and reach up to 18 meters high.
Types of Scissor Lifts
1) Hydraulic Scissor Lifts
Hydraulic scissor lifts are able to be used but indoors and outdoors. Hydraulic scissor lifts are powered by either an electric motor or compressed air. These types of hydraulic machines operate by pushing the liquid from one cylinder to another when the liquid moves into the other cylinder the lift is pushed upwards and the same goes for when they are lowered. Hydraulic scissor lifts are used in warehouses, construction sites and infrastructure projects alike.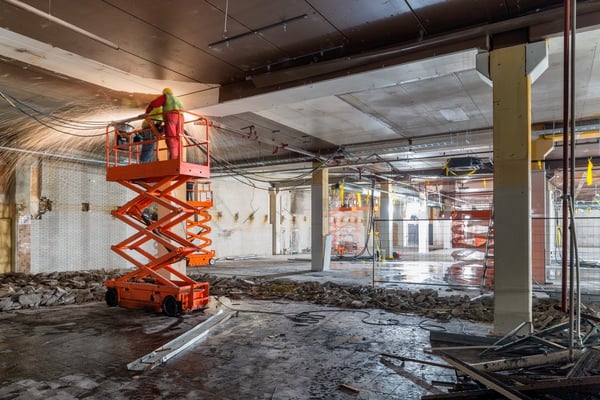 2) Diesel Scissor Lifts
Diesel scissor lifts are loud machines powered by traditional diesel fuel. Since they emit fumes into the environment and are noisy, diesel scissor lifts are best used in outdoor construction where there is space for ventilation and the noise will not distract other workers. Diesel machines generally come with large platforms which are useful for working in outdoor areas.
Have a scissor lift or another piece of plant gathering dust and not getting you any work? Sign up for free today with iseekplant to win more work!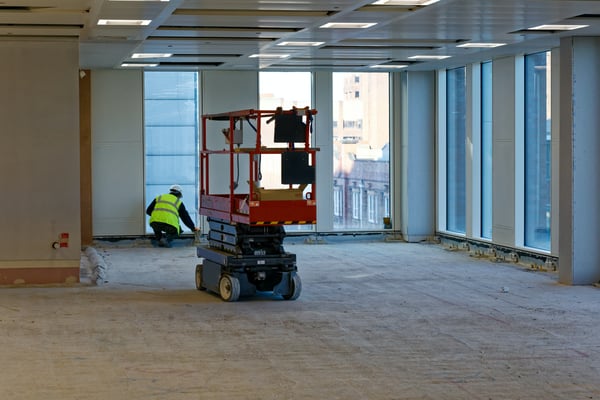 3) Electric Scissor Lifts
An electric scissor lift uses an electric battery instead of burning fuel. These machines do not emit fumes or loud noises, making an electric scissor lift the ideal type of machine for use in indoor spaces. These machines are also smaller, less bulky and can have narrower platforms for working in tight spaces. Indoor use scissor lifts feature non-marking tyres to prevent floor damage.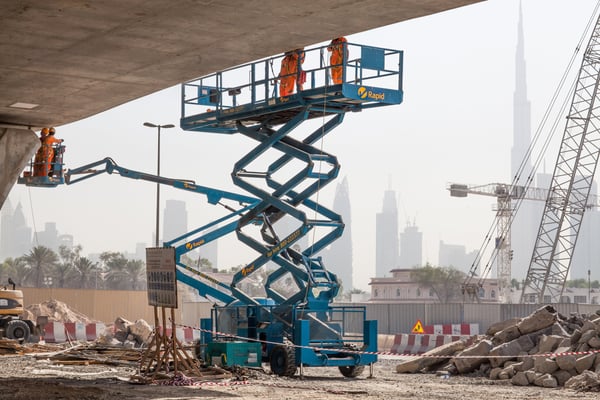 4) Rough Terrain Scissor Lifts
A very popular class of scissor lift, the rough terrain scissor lift features amplified power for increasing productivity in demanding outdoor worksites. The scissor lifts typically have internal combustion engines which are either diesel, petrol or gas. The enhanced productivity provides exceptional traction and speed needed in large construction sites. On the fence as to whether you require a rough terrain scissor lift or not? Read our blog discussing what is considered rough terrain for scissor lifts.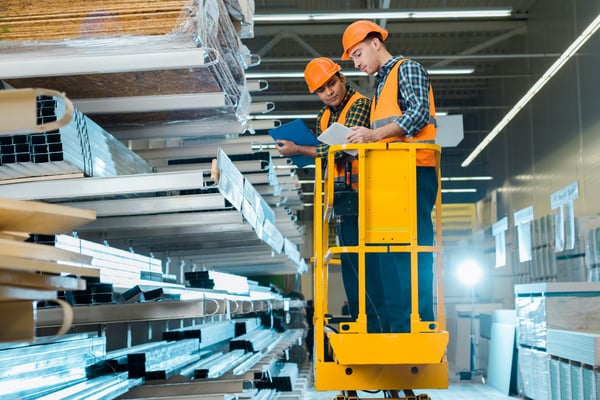 5) Pneumatic Scissor Lifts
A pneumatic scissor lift runs on air with no electrics or hydraulics used, meaning it's incredibly clean and virtually maintenance-free. The pneumatic scissor lift is ideal where operator control is required and there is shop air available, such as manufacturing warehouses, food processing facilities or paint stations. It is important to note not just anyone can use a scissor lift and some circumstances may require ticket or licence. Read our article about the licence requirements for operating scissor lifts.
Need to hire a scissor lift?
Do you need to hire a scissor lift? On iseekplant's marketplace, we have hundreds of suppliers across Australia to provide your project with your access equipment needs. Brisbane, Sydney, Melbourne, Canberra, Perth, Darwin, Adelaide and beyond are all serviced by our extensive network of scissor lift suppliers. Run a search or give us a call on 1300 691 912 so we can help you get the scissor lift you're after.
For more information about scissor lift hire rates, be sure to read our comprehensive price guide to scissor lift hire. To keep up to date with all of the latest industry and project news, subscribe to iseekplant's Constructionsht blog!