What do you use a scraper for?
Scrapers remove unnecessary dirt, gravel and other materials from surfaces. The scraper's advantage over other earthmoving machines is it's capability for moving wet soil, heavy soil and other tough soil conditions. It can not only scrape, but also dig, haul, load and dump. A scraper uses less fuel than any other earthmoving machine - 30% less with improved transmission. Construction and mining jobs can use scrapers, though they have a disadvantage moving on rough terrain. You can apply a range of scraper attachments to offset this disadvantage.
How does a scraper work?
A basic scraper consists of a gated wagon with a blade for the bottom. The wagon pushes forward while the blade scrapes material, forcing it into the wagon. When the wagon fills up, the gate closes and it's time to carry and dump the material somewhere else. The best way to imagine this is like a carpenter's plane as it shaves off wood. A scraper can either be self-propelled or towed.
What are typical hourly scraper hire rates in Australia?
| | | | |
| --- | --- | --- | --- |
| Scraper Type | Scraper Model | Wet Hire Rates | Dry Hire Rates |
| Elevating | CAT 613 or equivalent | $205.00 | $175.00 |
| Elevating | CAT 615 or equivalent | $215.00 | $185.00 |
| Elevating | CAT 623 or equivalent | $245.00 | $215.00 |
| Elevating | CAT 633 or equivalent | $260.00 | $230.00 |
| Open Bowl | CAT 621 or equivalent | $270.00 | $240.00 |
| Open Bowl | CAT 631 or equivalent | $295.00 | $265.00 |
| Open Bowl | CAT 651 or equivalent | $310.00 | $280.00 |
| Open Bowl Twin Power | CAT 627 or equivalent | $280.00 | $250.00 |
| Open Bowl Twin Power | CAT 637 or equivalent | $325.00 | $295.00 |
| Open Bowl Twin Power | CAT 657 or equivalent | $375.00 | $345.00 |
Scraper hire rates in Australia will vary depending on the size of the machine you're looking to hire, whether or not you need an operator and the length of time you're hiring the scraper for.

Scraper availability may also impact hire rates, especially in rural areas where options are limited. This useful guide is great for estimating rates for scraper hire and other plant hire options in Australia.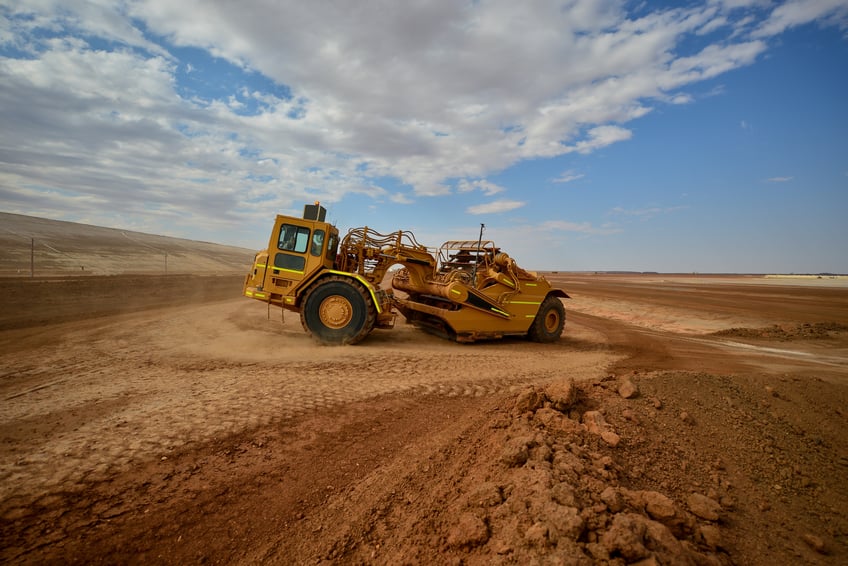 What are typical elevating scraper hire rates?
If you're looking to dry hire an elevating scraper, it'll most likely set you back anywhere between $175 to $230 an hour in Australia. If you're chasing an operator and need to wet hire an elevating scraper, the same machines will run anywhere between $205 to $260 per hour.

Elevating scrapers are incredibly popular and versatile machines. Excelling in fine finish and grading work, these machines use a self-loading hauling system with the ability to mix and homogenise material. The elevating scraper hire suppliers in Brisbane and throughout Australia typically have these machines available: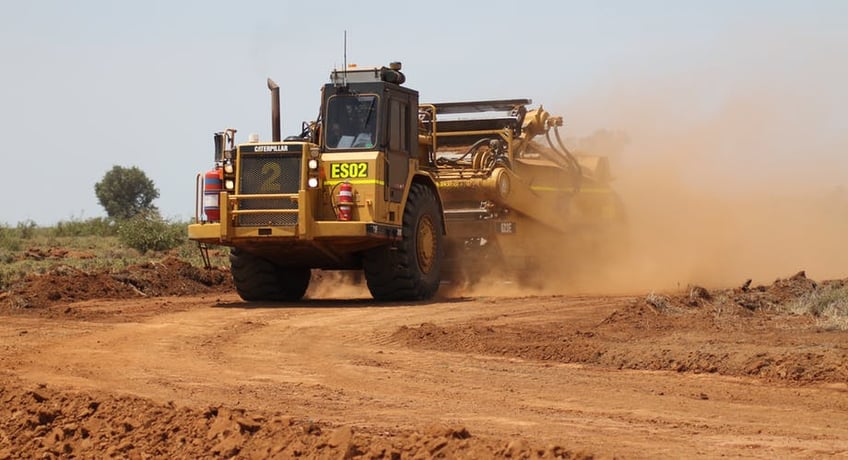 What are typical open bowl scraper hire rates?
Open bowl scrapers will cost around $240 to $280 an hour without an operator, and between $270 to $310 if you choose to wet hire the machine. Open bowl scrapers are the most basic type of scraper, featuring a hopper powered by hydraulics which moves on a vertical axis. While the front part of the hopper can self-fill, a dozer will be necessary for most projects.

Open bowl scraper hire suppliers in Melbourne and throughout the country provide machines for a wide range of applications. The machines most commonly made available for hire include: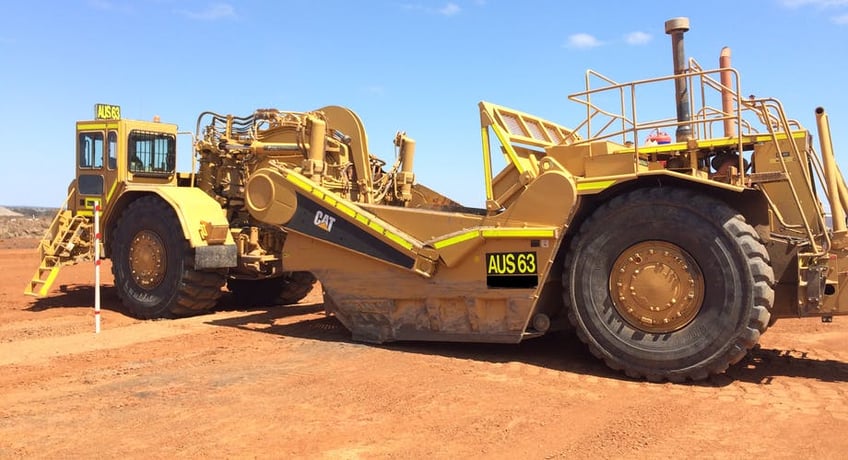 What are typical twin power scraper hire rates?
When you wet hire a twin power scraper, you're most likely going to be charged $280 to $375 an hour. Dry hire rates for twin power scrapers are a little less dear at $250 to $345 an hour. For those looking for twin power scraper suppliers in Perth (or Australia-wide), the most common machines will be:
Twin power scrapers are typically used for large scale earth moving projects and have rear axles with an engine on the front that can have a capacity of up to 400kW. These machines can self-load and are incredibly efficient, combining the horsepower of two machines into one with their tandem push-pull design.
"Classic Machines"
Scrapers are an iconic machine in the construction world, though some are deemed more deserving of the acclaim than others.
The 615 scraper and CAT 623 are two of the most searched-for elevating scrapers, with the 615 scraper named a "Classic Machine" by The Contractor mag. When it was first introduced, the 615 scraper was the first new design of scraper in decades. Unlike it's predecessors, the 615 was built for mid-size to large scale contractors. The last 615 scraper production model was released in 1993; the 615C Series II. This model gave rise to the 611 open bowl scraper, and became so influential in the construction world model company NZG made four models of 615 scrapers now sold on Ebay for up to $150 each.
The CAT 623 Wheel-Tractor elevating scraper is a newer model, with the 623K iteration most prominently advertised by Caterpillar. It comes with optional load assist, ground speed control, an effortless steering system, increased operator comfort and visibility and Engine Over Speed Protection. The CAT 621 open bowl scraper includes all these features except load assist and an increased torque - 8% over the 623's 7%.
What are the minimum scraper hire terms with an operator?
Australian employment laws stipulate that you cannot hire a casual worker for less than a 3-hour shift/call out. Factoring in travelling time, operators will need to be paid for at least 3 hours of their time, making the minimum wet scraper hire rate 2 hours of work + 1 hour of travel. Larger scraper hire options like the CAT 657 may require more travel time to move the machine to the job.

It's also worth noting that different companies will set their own terms depending on the size of the project and machine availability.
What are scraper hire penalty rates?
When hiring a scraper in Australia, penalty rates can apply for the staff involved in maintaining, delivering and operating the machine whilst it is on your site. Standard penalty rates will apply when the machine is used on a weekend, public holiday or after regular working hours.

According to the Building and Construction General Onsite Award MA00020 of the Fairwork Act:
Scraper hire Saturday (after 12pm) penalty rates: 1.5 x rate
Scraper hire Sunday penalty rates: 2 x rate
Scraper hire public holiday penalty rates: 2.5 x rate
Scraper hire night time (after 6pm) penalty rates: 1.5 x rate
Scraper broken shifts, less than 8 hours between shifts: 1.5 x rate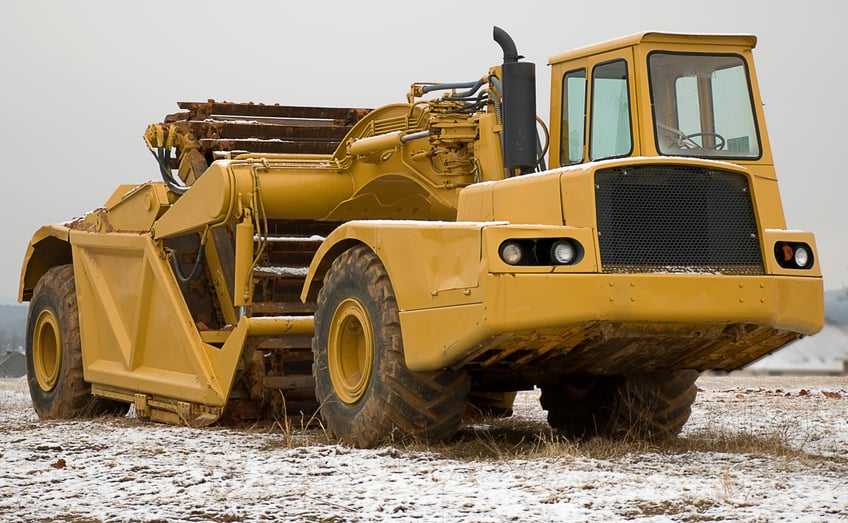 How to get the best scraper hire rates
iSeekplant is Australia's largest online construction hire marketplace. We have scraper hire suppliers located in all major cities including Brisbane, Sydney, Melbourne, Darwin, Canberra, Perth, Adelaide and regional areas. Be sure to use iSeekplant's Get Rates tool and we'll get you the best quote for your project, completely free of charge.