What are the best excavator brands available in Australia?
When it comes to selecting the right track mounted excavator brands for your project, no matter the size, you always need to keep in mind the reputation and quality of the brand you are hiring or purchasing.
Track mounted excavators are used for demolition, earthmoving, excavation work, dredging and trenching which require machines to be at their peak performance to enable you to carry out your work efficiently.
Here are the top 10 excavator brands available in Australia:
1. Caterpillar Excavators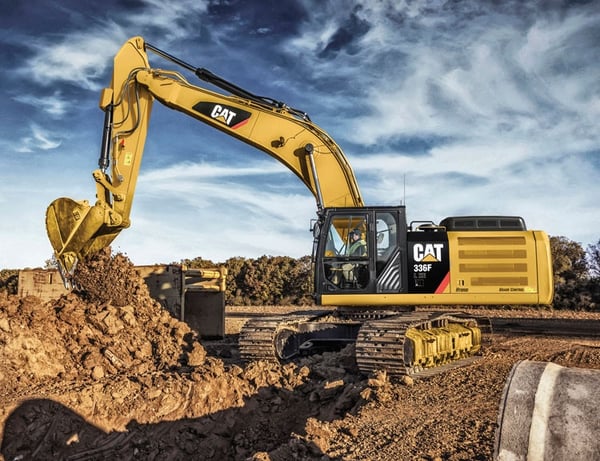 You know the brand and odds are you have probably at some point or another, used or interacted with a Caterpillar excavator. They are the world's most notable brand of excavator and that is for good reason. With their ease of operation, durability, the latest safety and some of the coolest new additions to their tech such as smartphone connectivity and air conditioning in the cab, there is arguably no other excavator brands that compare to Caterpillar. Pioneers in the industry and synonymous with heavy lifting they are the manufacturers of the biggest excavator in the world.
2. Komatsu Excavators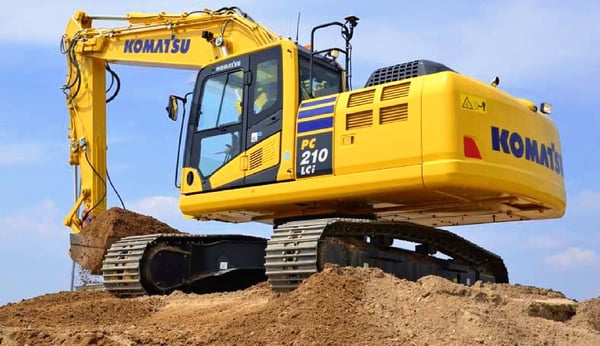 Another industry leader of excavator brands in Australia are Komatsu. The Komatsu brand can be recognised as the most productive, reliable and fuel-efficient excavator brand on the market. Core to the Japanese manufacturers identity in the market is its PC200-8. The PC200 exemplifies the craftsmanship of these machines with the promise of little maintenance and upkeep such is their quality. Something to note, Komatsu are at the forefront of construction innovation with the introduction of SmartConstruction, Komtrax and Intelligent Machine Control technologies available to all Komatsu products.
3. CASE Excavators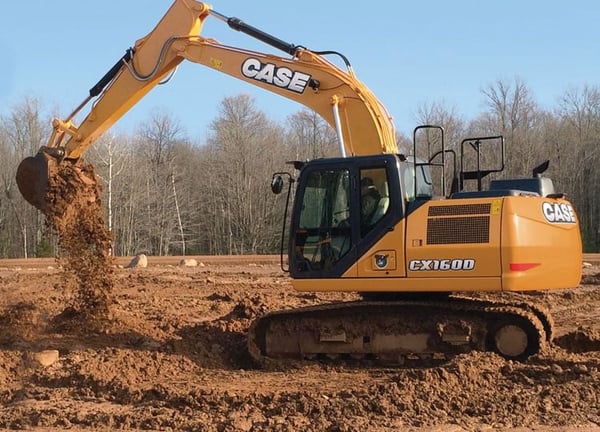 Providing power, durability comfort and control to operators, CASE track mounted excavators is the excavator brand that you turn to when you are looking for superior power and productivity. Their extensive product line of track-mounted excavators includes 9 powerful models, built and primed for all of your earthmoving needs. In particular, the versatile CX210C is one of the most effective mid-range options on the market.
4. Kubota Excavators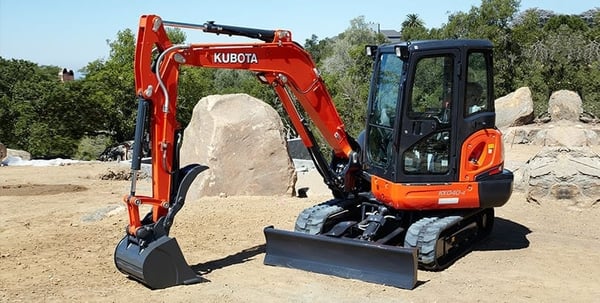 With an incredible brand reputation for reliability, durability and performance, Kubota is one of Australia's sturdy, strong and popular excavator brands. Always providing top quality demolition, dredging and excavation work, Kubota are another reliable Australian excavator brand. Powder-coated in their signature orange colour, you definitely can not miss a Kubota excavator when you are onsite.
5. Volvo Excavators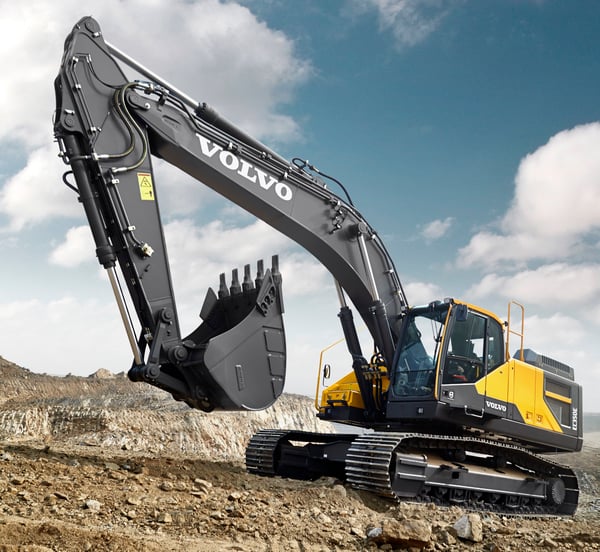 Powerful and fuel-efficient, superior comfort, unmistakable control and durable best describes the range from Volvo Construction. With a name normal recognised as a car brand, Volvo provide excavators to more than 140 countries worldwide and are one of the top excavator brands that believes in sustainability, innovation, empowering their people and adding more value to your business with complete business solutions and lifetime support for your machine.
6. JCB Excavators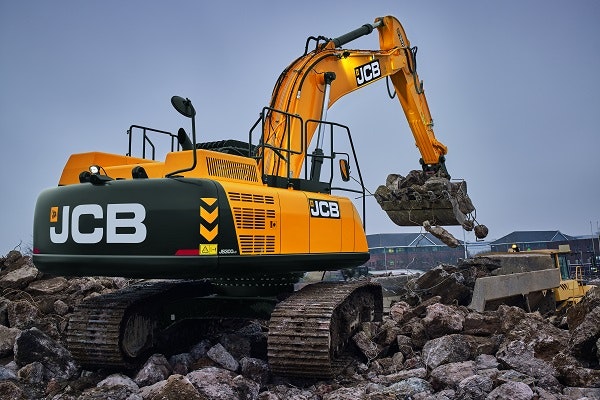 JCB Excavators are another stand-out in excavator brands available in Australia. With an impressive range of track-mounted excavators from 13 tonnes to 37 tonnes, the JCB Excavators are one of those excavator brands that are sometimes overlooked. Don't underestimate the incredible power, performance and efficiency that this excavator can provide to your project.
7. Yanmar Excavators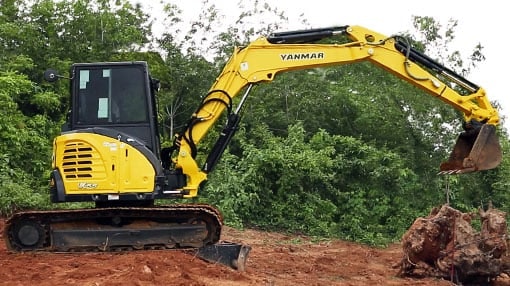 Yanmar created history back in 1971 with the launch of the world's first compact excavator into the market and since then, have only improved their technology and product offerings. A real stand out for this excavator brand is the zero tail swing ability which enables you to completely revolve in tight spaces.
8. Kobelco Excavators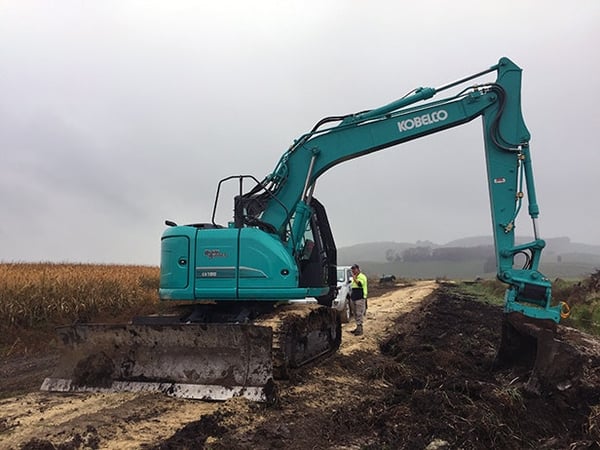 The iconic teal green excavator is unmistakably Kobelco. They are the pioneers of hydraulic excavators and consistently upgrade their machines and tech to maintain high-quality products, low fuel consumption, low noise and dust systems and high performance and durability. Kobelco excavators are a stand out when it comes to excavator brands available in Australia.
9. John Deere Excavators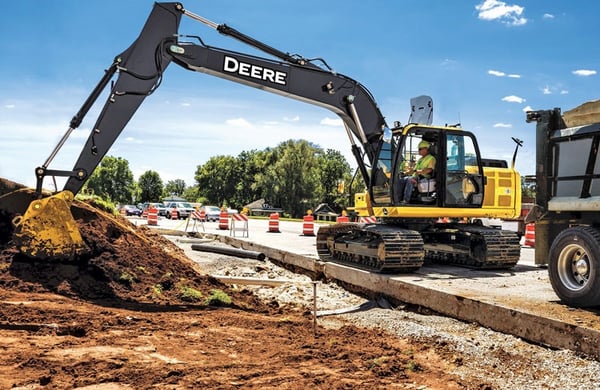 With a fully integrated and dependable grade guidance system, Topcon, fitted into every machine, the John Deere track-mounted excavator comes ready to go straight from the factory. If you are looking for a quality machine that is turn-key and can hit the ground running, John Deere is one of the excavator brands you need.
10. Wacker Neuson Excavators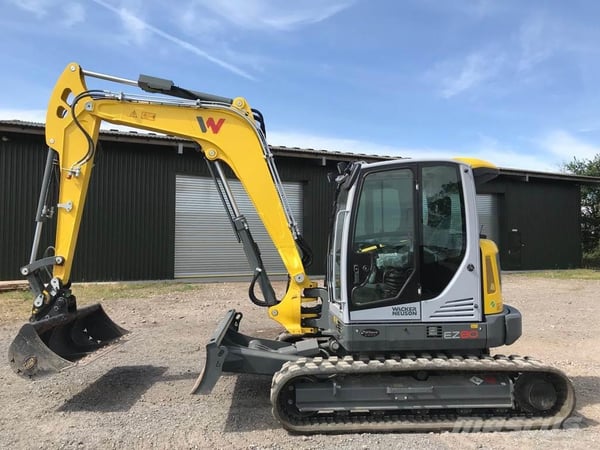 Providing both traditional tail swing and zero tail swing options, Wacker Neuson is one of the excavator brands you turn to when looking for a good old fashion excavator that is prepared to get its bucket dirty. Second to this, Wacker Neuson have developed a range of electric machines that help to work towards zero emissions. With reliable safety features and built for Australian conditions, this Wacker Neuson, is a tough one to look past.
How Can I Hire an Excavator?
So no matter the excavator brands you choose to support, you know you're in good hands with any of these high quality, durable and efficient machines to help you get the job done. Need to hire an excavator? Look through our excavator suppliers now, we're sure to have a supplier near you with options nation wide. Whether you are living in rural areas, Brisbane, Sydney, Melbourne, Canberra, Perth, Darwin or Adelaide our suppliers service every corner of the nation.
(Image sources: Utility Contractor Magazine, Nikkei Asian Review, Kentan Machinery, Construction Equipment, JCB CEA, Yanmar, Kobelco, Mascus)