Excavators are versatile, heavy machines deployed to move large objects, such as soil and other earth materials. Used extensively in mining, road and building construction and demolition, they are an essential part of a fleet on any major project.

In addition to varying greatly in size, there are also a number of different types of excavators, including crawlers, draglines, suction, skid steer and long reach. Each have their own strength that can be applied to different circumstances and specialised for certain jobs, which is only helped by an array of useful attachments. Here we take a look at the world's top ten largest excavators, based on their operating weight.
The Top 10 World's Largest Excavators:
1 - Caterpillar 6090 FS Excavator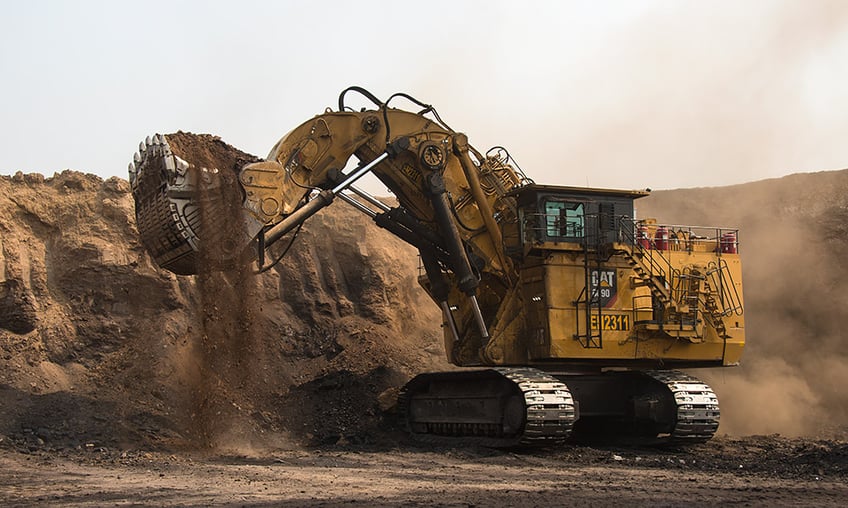 At an operating weight of an astounding 1,000 tonnes, the 6090 FS is the world's largest excavator. With twin Cummins QSK60 engines, it boasts and total engine rating of 3360 kW / 4500 HP. When Caterpillar expanded their mining capabilities with a purchase of Bucyrus in 2011, they based the 6090 FS on the Bucyrus RH400, which was originally launched in 1997. It can fill the largest Caterpillar dump truck (the 797) in only four passes based on its 52 m3 bucket with 93.6 tonne payload.
2 - Bucyrus RH 400 Excavator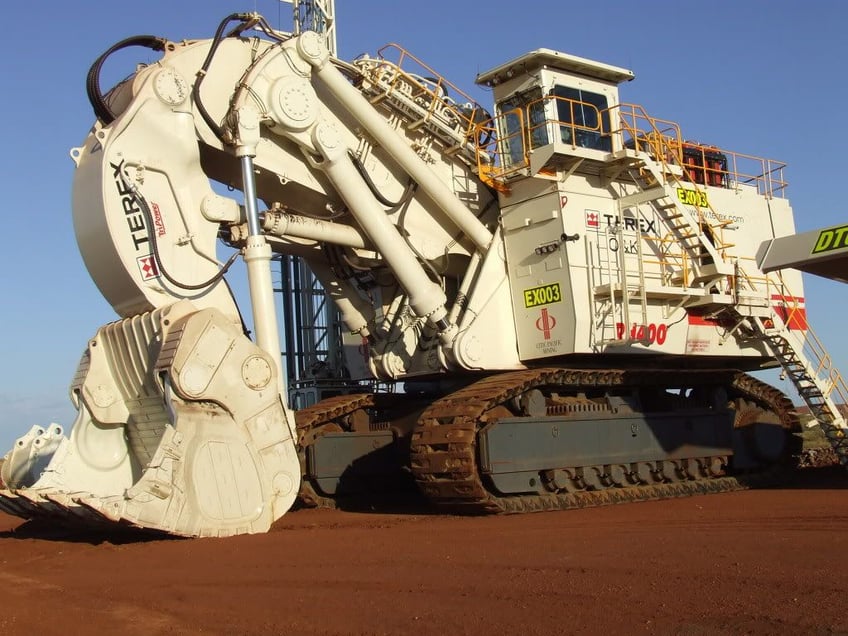 Originally launched as the Terex RH 400 and rebranded when Bucyrus purchased the Terex mining division in 2010, this model has an operating weight of 980 tonnes. With identical engine capacity to the Caterpillar 6090 RS, it requires six car batteries to simply start the engines. It has previously set the hydraulic mining excavator world record for the ability to move up to 9,900 tonnes of material in a single hour. It previously held the title of world's largest excavator, prior to the release of the Cat 6090 FS.
3 - Hitachi EX8000-6 Excavator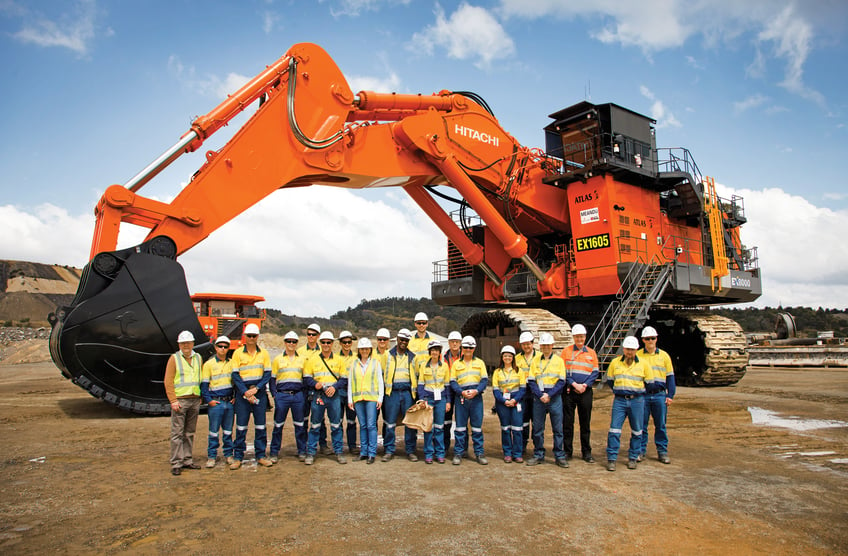 The largest excavator in the Hitachi fleet, the EX8000-6 offers the versatility of being fitted with either a 43.3 m3 backhoe bucket or a 40 m3 loading shovel. Boasting an operating weight up to 837 tonnes, it can fill the largest Hitachi dump truck (EH4000AC-3) in just five passes. The twin Cummins engines give a combined capacity of 2900 kW / 3888 HP. For perspective Hitachi's flagship mining excavator the EX1200-6, has an engine capacity one sixth the size of this!
4 - Liebherr R9800 Excavator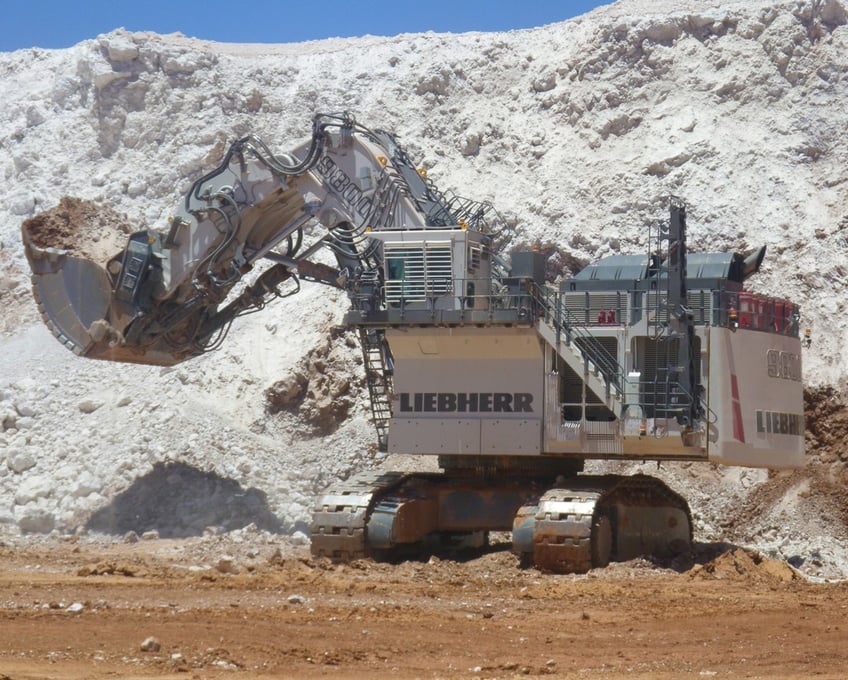 With an operating weight up to 810 tonnes, the R9800 from Liebherr comes with the option of either MTU or Cummins diesel engines, or an electric drive version. The electric version is rated up to 2984 kW / 4000 HP. It's 42 m3 shovel capacity or 47.5 m# backhoe capacity are designed to pair with the Liebherr T 264 or T 284 dump trucks for maximum efficiency.
5 - Komatsu PC8000-11 Excavator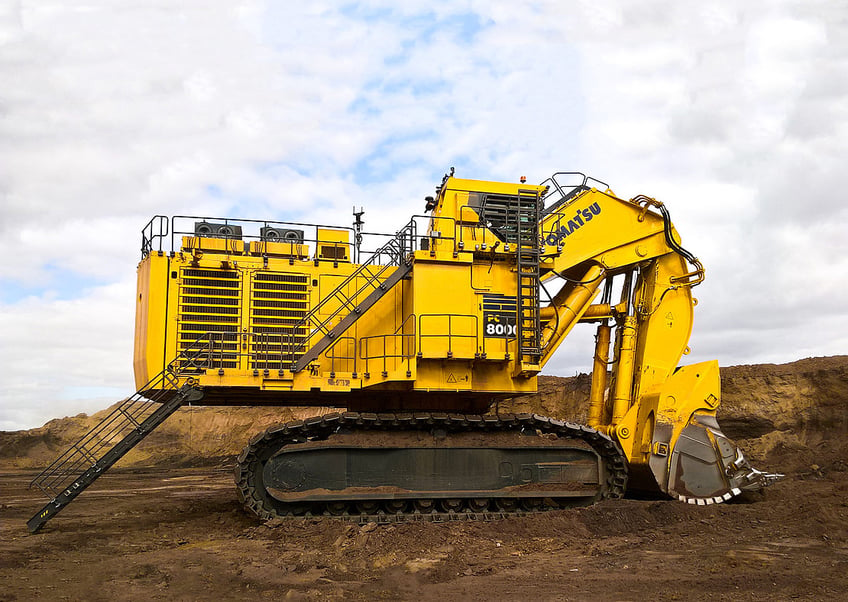 Weighing up to 773 tonnes, this is the largest excavator in the Japanese manufacturers portfolio. Komatsu's most frequently used model in the Australian/New Zealand market is the PC200-8 and it weighs over 36 times less than this behemoth. Its twin diesel engines give it a rating to 3000 kW / 4020 HP and it has shovel and backhoe capacity of 42 m3 (designed to integrate with trucks between 240 – 400 tonnes).
Need more work? Register your plant hire company on iSeekplant for free:
6 - Demag H740 OS Excavator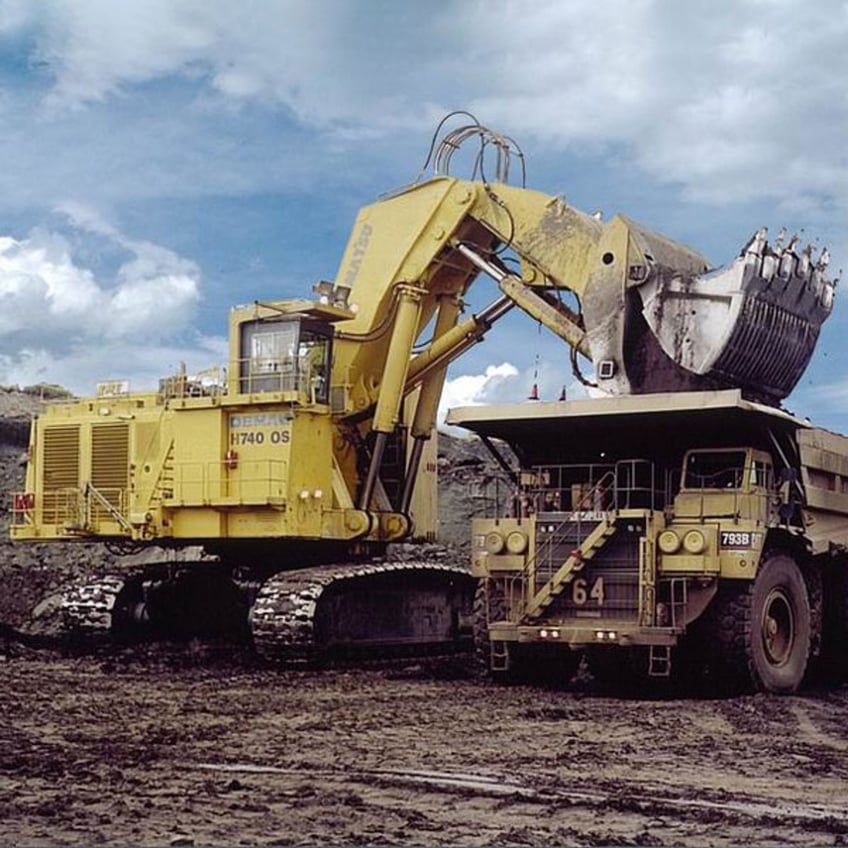 Designed specifically for KMC Mining's abrasive oil sand works in Canada, the H740 OS has been in circulation since 1999. It has an operating weight up to 744 tonnes and 3280 kW / 4000 HP power generated from its two 16-cylinder CAT 3516B diesel engines.
7 - Komatsu PC7000-11 Excavator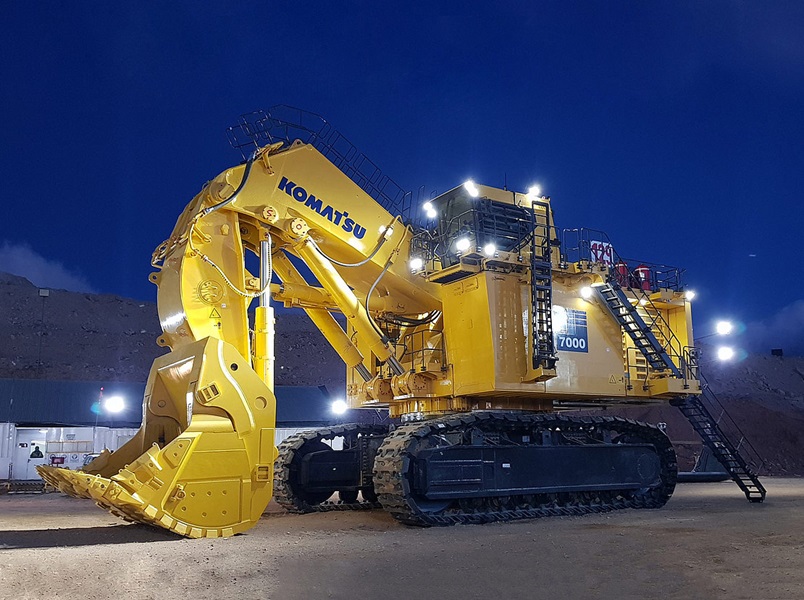 A new offering from Komatsu, the first PC7000-11 appeared on site at an Argentinian gold mine in early 2019. While an electric option is available, the twin Komatsu 16-cylinder engines are rated to a combined 2500 kW / 3350 HP and both the shovel and backhoe configurations offer 36 m3 capacity.
8 - Liebherr R 996 B Excavator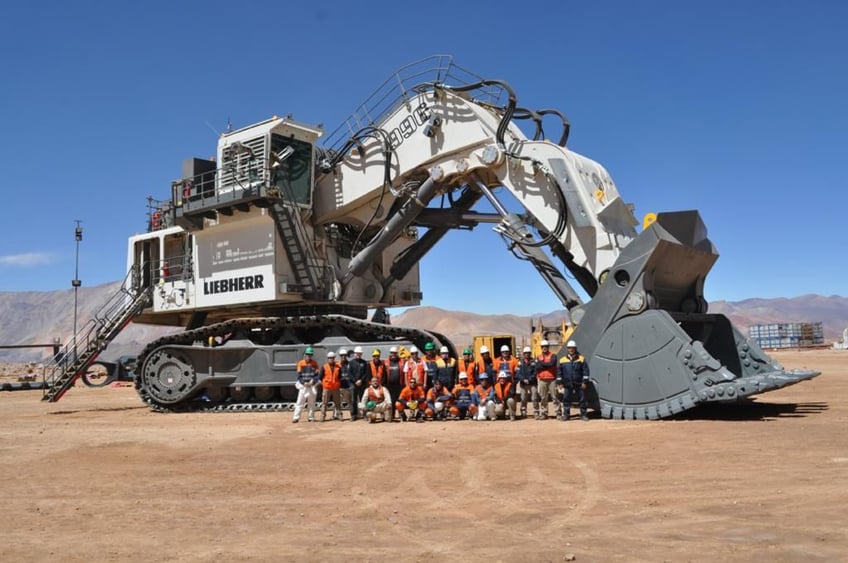 Offering versatility that makes it suitable for arctic conditions to -50 degrees Celsius (with specific configuration) through to the heat of the Australian coal mines, the R 996 B has an operating weight up to 676 tonnes. It has twin Cummins K1800E diesel engines with a combined rating of 2240 kW / 3000 HP. The shovel and backhoe capacity are both measured at 36 m3.
9 - Caterpillar 6060 / 6060 FS Excavator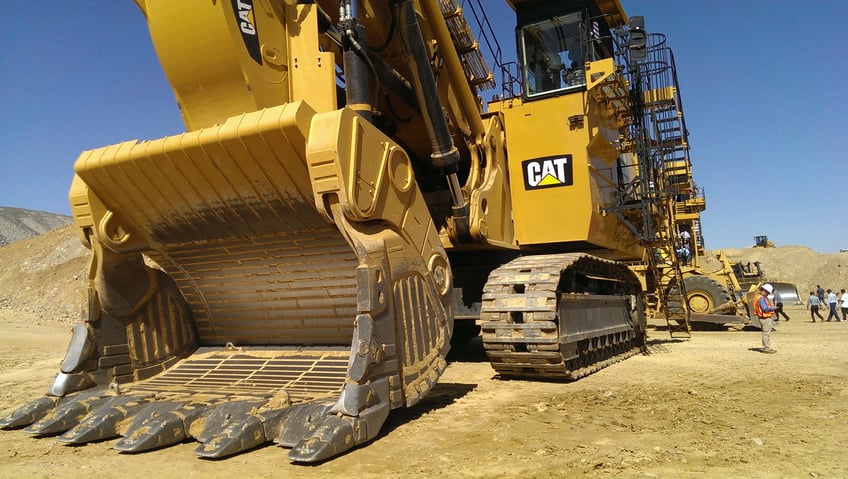 Based on the Bucyrus RH340, the operating weight of these models is up to 570 tonnes. Powered by twin CAT 3512C engines with a combined rating of 2240 kW / 3000 HP, this is renowned as Caterpillar's top seller within their mining excavator portfolio. Both the backhoe and shovel have a capacity of 34 m3 which is designed to fully load CAT 793D/F dump trucks in precisely four passes.
10 - Komatsu PC5500-6 Excavator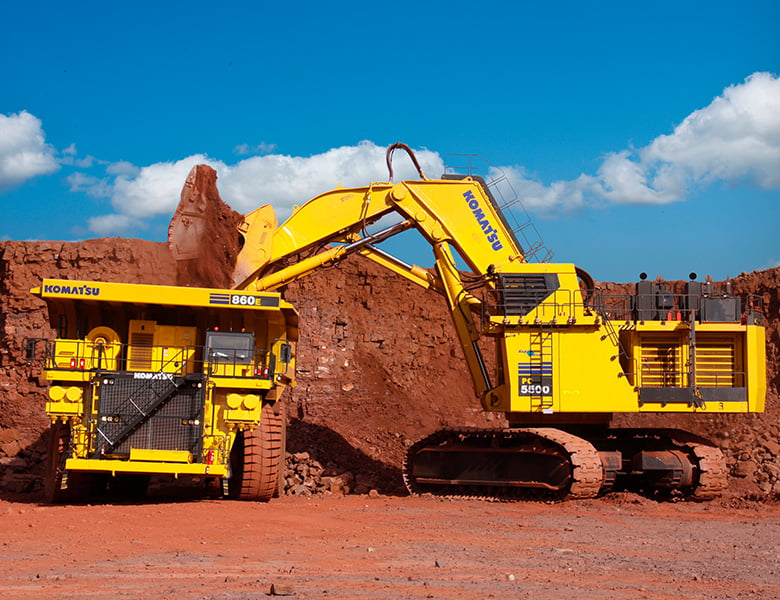 Classed as a "mid-sized" hydraulic excavator by Komatsu, it has an operating weight up to 552 tonnes. It has matching shovel an backhoe capacity (pending the configuration) of 29 m3 and is powered by twin Komatsu SDA12V159E-2 Tier 2 engines with a combined rating of 1880 kW / 2520 HP.
What is the biggest excavator in the world?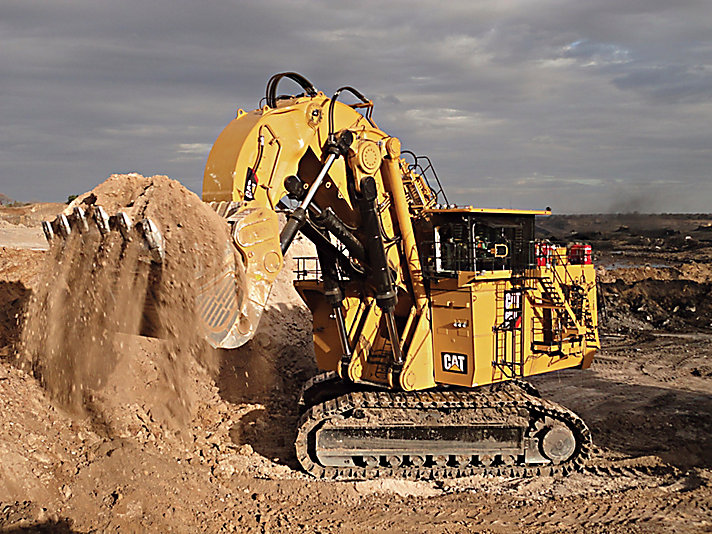 Caterpillar 6090 FS - it has a monstrous operating weight of 1,000 tonnes and a 93.6 tonne bucket payload.
What is the biggest Volvo excavator?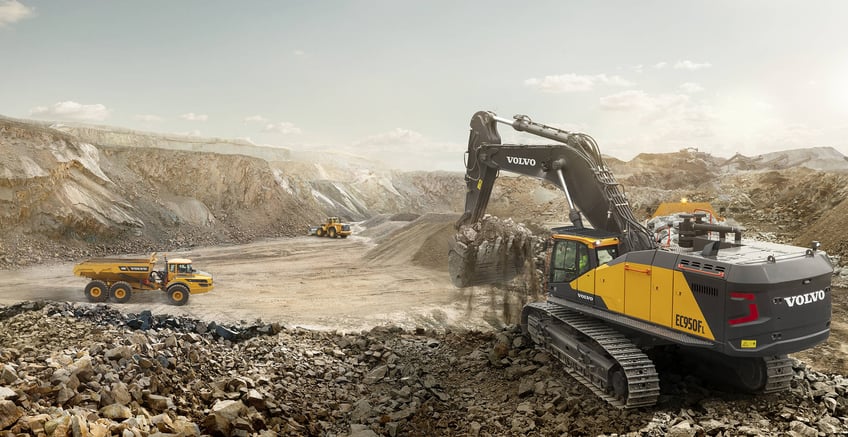 The EC950F crawler excavator is the largest in Volvo's fleet. It has an operating weight of up to 94 tonnes.
What is the biggest Komatsu excavator?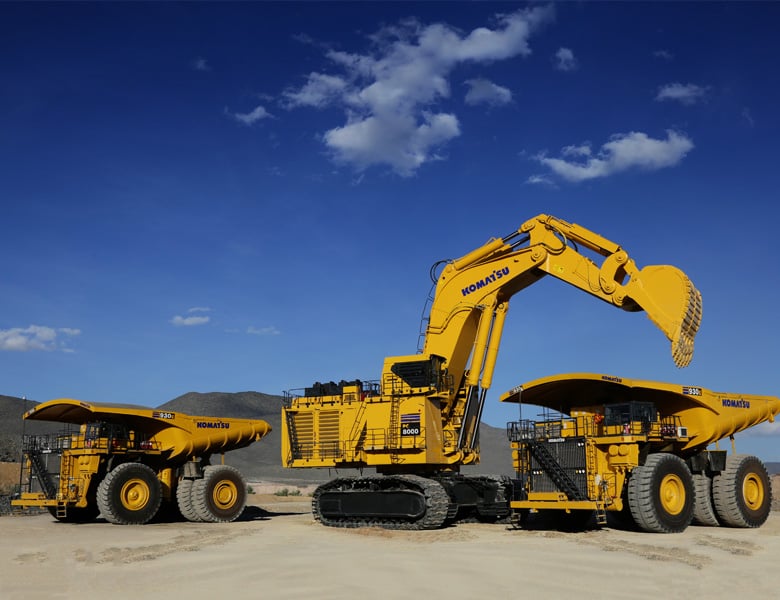 Komatsu's largest excavator is the PC8000-11, with an operating weight of 773 tonnes. This sees it ranked at number five in the world's largest excavators.
Perhaps you need an excavator of your own for an upcoming project. We have suppliers nation wide including major locations including Brisbane, Sydney, Melbourne, Perth, Canberra, Darwin and Adelaide. While you are here, now's the time to make sure you don't miss any project or industry updates! Simply subscribe to iSeekplant's Flapping Mouth blog below!