Volvo Excavator Models & Types
On the search for an excavator? Volvo Construction Equipment (Volvo CE) is one of the most recognized brands around the world when it comes to large plant hire equipment. This is especially true with their excavator range. With 180 years of making construction equipment, Volvo has been developing methods to increase the productivity, performance and profitability in their excavators, as well as enhancing fuel efficiency, power and torque. Volvo excavators are built to last, with a robust frame and powerful engine. They're also designed to be comfortable to operate, with features like low-noise cabs and ergonomic controls. And because they're built by one of the leading manufacturers of construction equipment in the world, you can be sure they're backed by a strong warranty and outstanding customer service.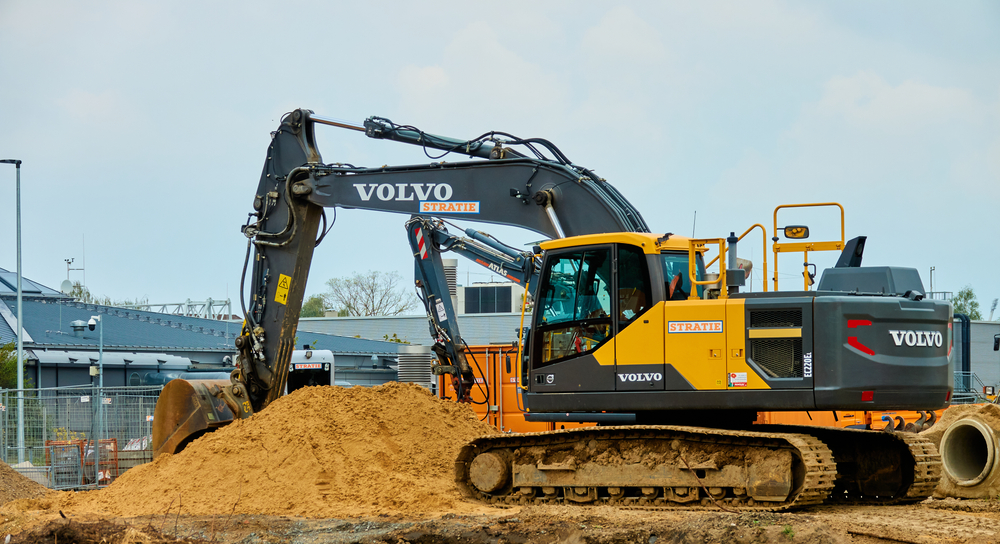 When choosing an excavator to expand your fleet, or strike out on your own as a small contractor, its critical to choose an excavator that is productive, safe, reliable and can be serviced locally in Australia. With the market for excavators growing significantly in recent years, borne from strong infrastructure investment and a bouyant economy, Volvo has increased its range of excavators offered on Australian shores, including sizes and tonnages appropriate for a residential job site, right up to Volvo excavators suitable for large scale mining operations. Volvo excavator sizes now include a large range of compact or 'mini' excavators (as we call them in Australia), medium wheeled excavators, medium track-mounted excavators, large track-mounted excavators and mine spec excavators varying in operating weight from 1 tonne to 90 tonne.
Volvo Dealers in Australia
Because the Australian earthmoving equipment market is much smaller than the US and Europe (Volvos were originally manufactured in Sweden) - there is only a handful of Volvo dealers in Australia offering new equipment. You can buy second-hand Volvo excavators from a variety of online marketplaces and second hand equipment dealers across Australia.
CJD Equipment
CJD Equipment is the largest seller of Volvo Excavators in Australia and the most recognisable dealer. CJD has offices & sale yards across Australia, but is based in Western Australia. CJD Equipment has worked with Volvo for over 20 years. This strategic cooperation gives firms throughout Australia access to Volvo's ever-growing range of construction equipment, including machinery and features tailored to meet the needs of each industry sector. They specialise in the following Volvo equipment:
Warrin Mining
Since 1980 Warrin Mining and Construction Equipment has serviced South Australia, Broken Hill and Mildura in services including earthmoving, mining, civil construction, demolition , recycling and forestry industries. Warrin Mining sells and supports Volvo Construction Machinery's renowned line of excavators, articulated haulers, wheel loaders, compact equipment, Graders , road machinery, and Bitumen Pavers as agents for Volvo Construction machinery.
Volvo Compact Mini Excavators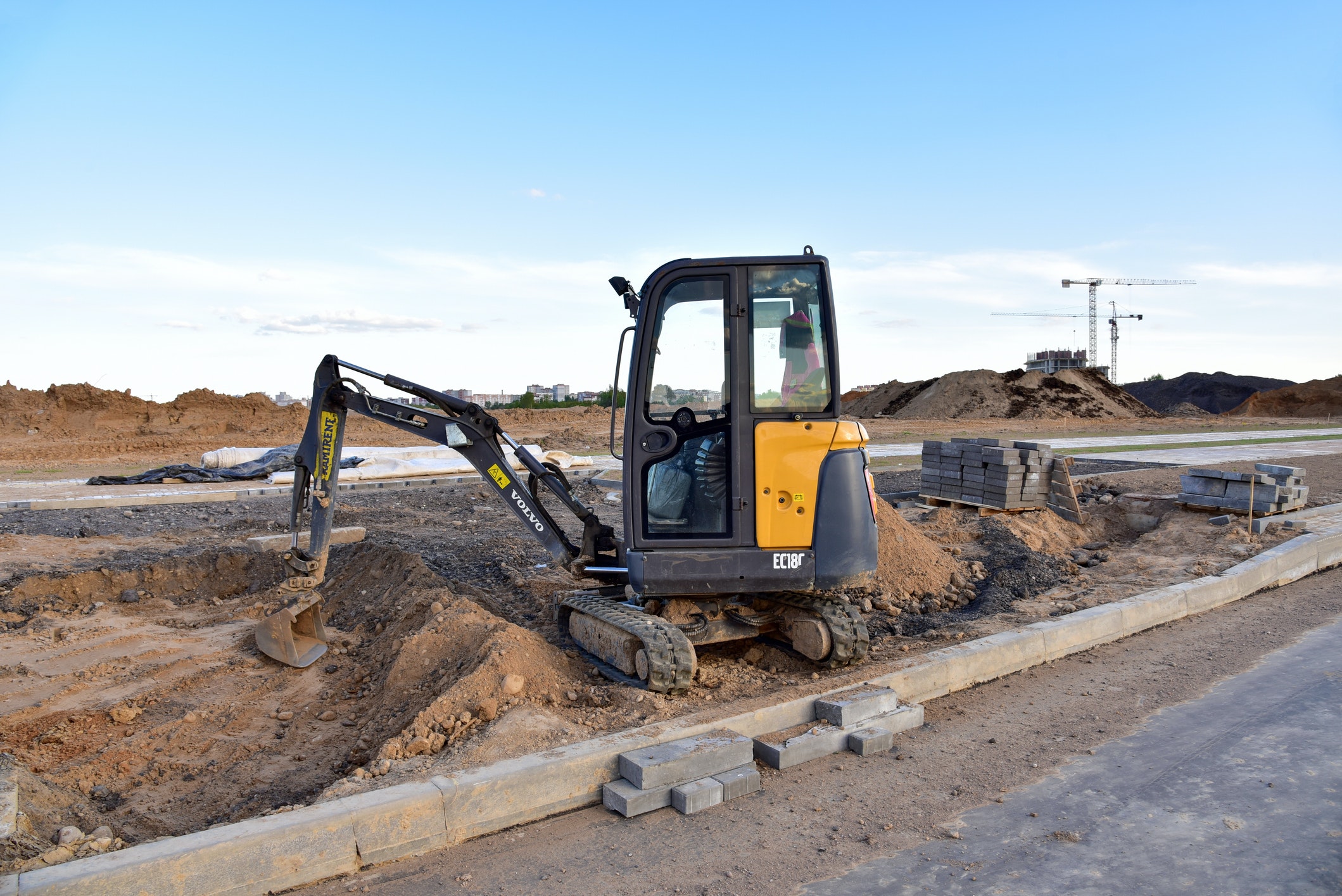 Volvo's fleet of compact excavators utilises a smaller turner circle and nimble movement to operate in tighter spaces with limited option for maneuverability. Best used on smaller job sites, the Volvo compact excavators offer the least amount of power of all the excavators offered by Volvo,and range in operating weight from 1.4 tonnes to 9 tonnes. Common types of Volvo excavators are itemised below.
Volvo ECR18E
Operating weight: 1,700kg
Gross power: 12 kw
Bucket Capacity: 0.023m3 to 0.076m3
Volvo EW60E
Operating weight: 5,150 - 6,070 kg
Gross power: 47.3 kw
Bucket capacity: 0.07 - 0.27m3
Look here for the full selection of Volvo's compact excavators.
Volvo Medium Excavators (wheeled and track mounted)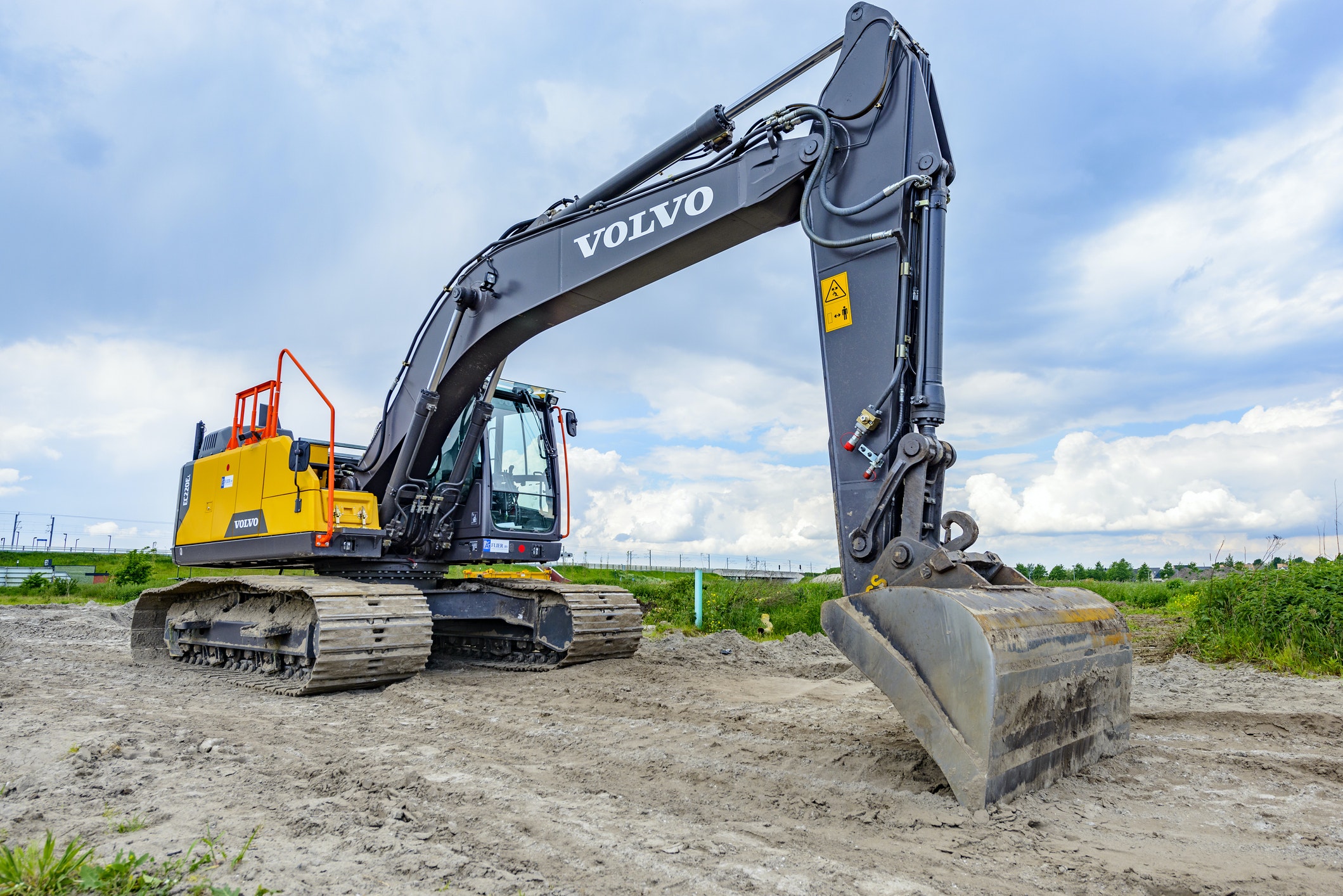 The medium range of excavators offered by Volvo span in operating weight from 11 tonnes to 27 tonnes and generally suit the majority of commercial and civil job sites. As early innovators in the space of wheeled excavators, the Volvo wheeled excavator variant leads the industry in excavator safety. It also has flexible configurations, comfortable cabs and premium engines.
Volvo EW160E - Wheeled Excavator
Operating weight: 16,200 - 18,200 kg
Gross power: 115 kw
Bucket capacity: 0.78m3
Volvo EW180E - Wheeled Excavator
Operating weight: 18,200 - 20,300 kg
Gross power: 129 kw
Bucket capacity: 0.87m3
Look here for the full selection of Volvo's medium wheeled excavators. The more well-known track mounted variant is fantastic for harsher terrains and loose surfaces, with their steel-tracked base delivering low fuel consumption and strong digging power. Volvo's mid-sized excavators range in operating weight from 10 tonne to 25 tonnes. Below are the two most popular recently launched excavators.
Volvo EW160E - Track Mounted Excavator (Crawler)
Operating weight: 16,200 - 18,200 kg
Gross power: 115 kw
Bucket capacity: 0.78m3
Volvo EW180E - Track Mounted Excavator (Crawler)
Operating weight: 18,200 - 20,300 kg
Gross power: 129 kw
Bucket capacity: 0.87m3
Look here for the full selection of Volvo's medium crawler excavators.
Volvo - Large Civil Excavators & Mine Spec Excavators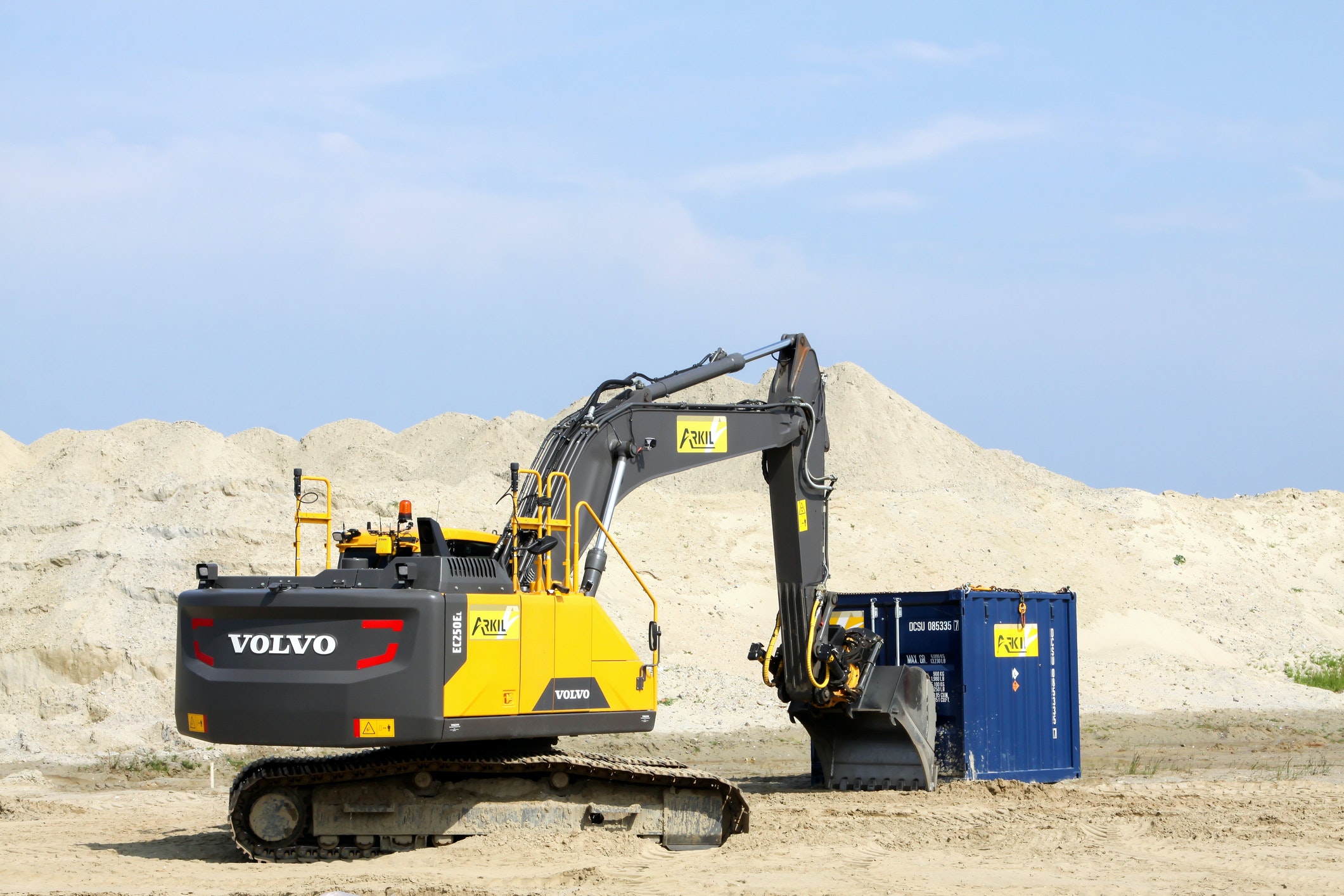 The larger excavators on offer are best used for civil-sized plant, mining and quarrying operations and offer the largest amount of power, which can also be ideal for land clearing. They range in operating weight from 24 tonnes up to 90 tonnes. Below are some of the most popular types of Volvo excavator on the market here in Australia.
Volvo EC380E - Large Civil Sized Track Mounted Excavator
Operating weight: 37,800 - 43,000 kg
Gross power: 226kw
Bucket capacity: 0.83 - 2.53m3
Volvo EC950E - Mine Spec Track Mounted Excavator
Operating weight: 89,960 - 91,840 kg
Gross power: 450 kw
Bucket capacity: 3.9 - 6m3
Look here for the full selection of Volvo's large crawler excavators.
Volvo Excavator Prices
The price for Volvo excavators is impacted by model, size, capability and the additional attachments you may buy with it. For your smaller, newer excavators you can expect to pay upwards of $70,000 (second-hand). New machine prices change all the time, and can be impacted on a state basis, so we recommend that you enquire with CJD or Warrin Mining directly when buying brand new. We wouldn't want to quote the wrong price and scare you off. You can have a look at some different offerings for second-hand Volvo excavators on Graysonline - that is a proud partner of iseekplant.

Volvo Excavators for Hire
If you have a particular penchant for Volvo excavators on your jobsite, then you can search iseekplant by brand of excavator, size, model and subcategory. Hire rates for excavators also vary by state, and can be influenced by how much work is around in the local area. For smaller excavators hire rates (1-10 tons) you can usually expect the hourly rate to be between $40 - $65 / hour for dry hire, and $115 - $135 / hour for wet hire . Medium excavators (10 - 24 tons) will range from $70 - $90 / hour for dry hire and $135 - $140+ / hour for wet hire. Large excavators, over 24 tonnes vary wildly in hire rate for wet and dry, and the price really does depend on how long the contract term is, how far the machine is being mobilised and what the machine will be engaged to do. It would be pretty meaningless for us to give you a range here - you really have to jump on iseekplant and get 3 quotes. Read here for iSeekPlant's in-depth price guide to hiring excavators and other plant equipment in Australia.
We also have a customer called Vrents, based out of South Australia, that exclusively hires late model, high spec Volvo Equipment and is an associated company of Warrin Mining (discussed above). Vrents wants to boost productivity, profitability, and safety by providing expert Volvo Construction Equipment on competitive rental terms. VRents rents a variety of hi-spec Volvo excavators, wheel loaders, graders, backhoes, tracked skidsteer, and articulated dump and water trucks to accommodate the demands of any project.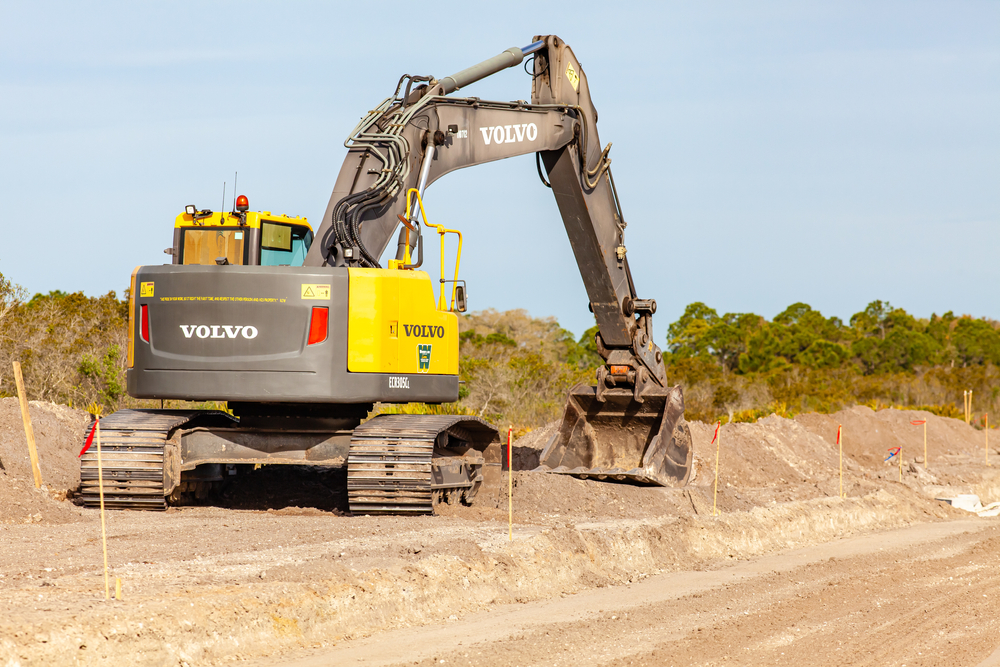 Volvo Excavators vs Other Excavator Brands
Volvo is definitely a growing brand in Australia, with an ever-increasing market share of the excavators used in civil and commercial construction. Whilst it's not the most prolific brand , Volvo is definitely a brand of preference for some skilled operators - as its european engineering, high quality manufacturing and reliability surpasses other brands (in their opinion, anyway). Below - we break down how the Volvo brand of excavators fares against other well known brands.
Caterpillar Excavators Versus Volvo Excavators
Caterpillar offers an extremely wide range of excavators in Australia through state-based dealerships such as Hastings Deering (QLD & NT), Westrac (NSW & WA) & Cav Power (SA & TAS). Caterpillar also holds the title for the largest excavator in the world. Caterpillar would easily have market leadership for excavators in Australia, and continues to sell the most new and used excavators in Australia each year. Caterpillar is world-renowned for power and reliability in excavation equipment, as well as the prolific nature of their parts and service operation in many countries. They are definitely the industry leaders in on-board technology and innovation.
Caterpillar brand machinery in general comes at a price premium and most skilled operators or plant hire companies are willing to pay that price. You will very rarely find a mixed fleet plant hire supplier without a Caterpillar machine in the fleet. By contrast, Volvo excavators have a lot of the same features & technology as Caterpillar excavators, but not as many operators are fluent in their controls, or understand how to get the most out of the Volvo, in the same way they do a Caterpillar.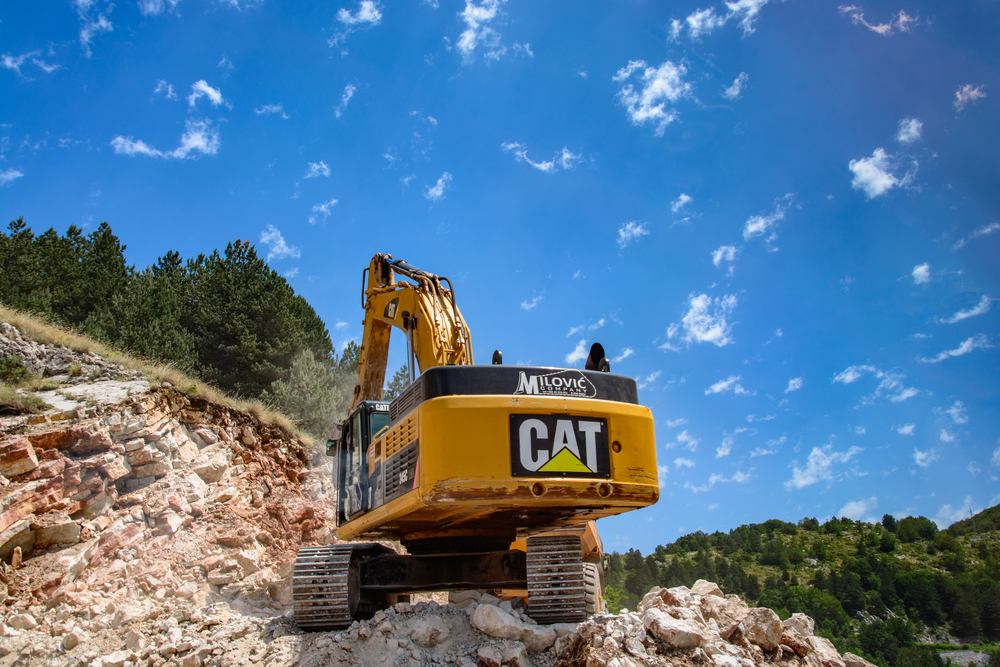 Komatsu Excavators vs Volvo Excavators
Komatsu offers trusted and reliable product that is considered to be high on value for money. They offer a wide array of excavators with operating weights ranging from 1 tonne up to a mammoth 750 tonnes. Komatsu would definitely come in a strong second to Caterpillar in the excavator market in Australia. Komatsu excavators are known for efficiency, with fast cycle times and easy multifunction motions. With precise bucket movements, exceptional lifting capabilities and rock-solid reliability, Komatsu excavators can get the job done quickly and easily. They are also well known to be fuel efficient, and hold their resale value over time.
The Komatsu Mini Digger weights range from 1 to 5.3 tonnes and are highly versatile machines. They are light and compact, but incredibly strong and ideal for use in confined places. Volvo as a brand can often have sometimes have a slightly higher rental rate than Komatsu, however this is mainly due to targetting of the higher end of the civil and construction industry, quarrying and mining.
Case Excavators versus Volvo Excavators
Case Construction Equipment is a brand of CNH, but it is also an affiliate of Case IH (confusing, we know). Case Manufacturing Industrial equipment includes excavators, motor graders, wheel loaders, vibratory compaction rollers , crawler dozers, skid steers, and compact track loaders. While Case offers a smaller range of models and tends to specialise in mid-size excavators, they are punching above their weight across all their classes in power and efficiency.
Case isn't as well known or loved in the Australian earthmoving industry than in other overseas markets, as they haven't made as many inroads against the big incumbents in Komatsu and Caterpillar, don't have the servicing footprint nor the reputation for innovation and on-board technology. The Case CX210D excavator is the most renowned model in the Case fleet. Below is a picture of the CX201C (which is an earlier model).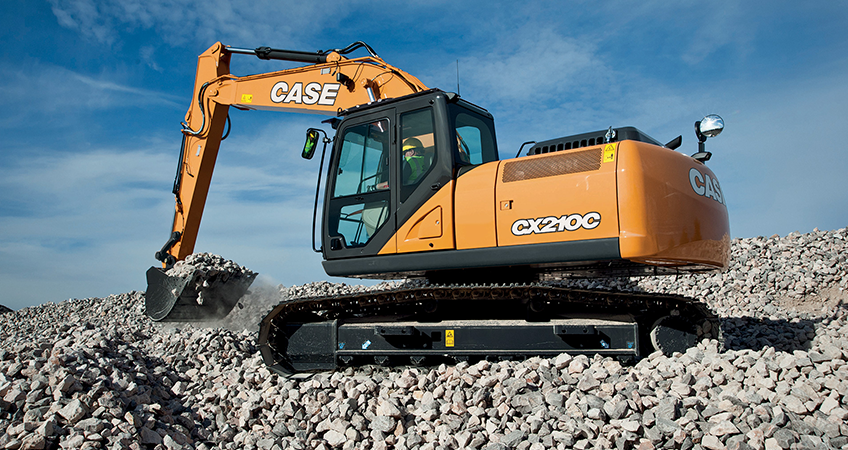 Kubota Excavators versus Volvo Excavators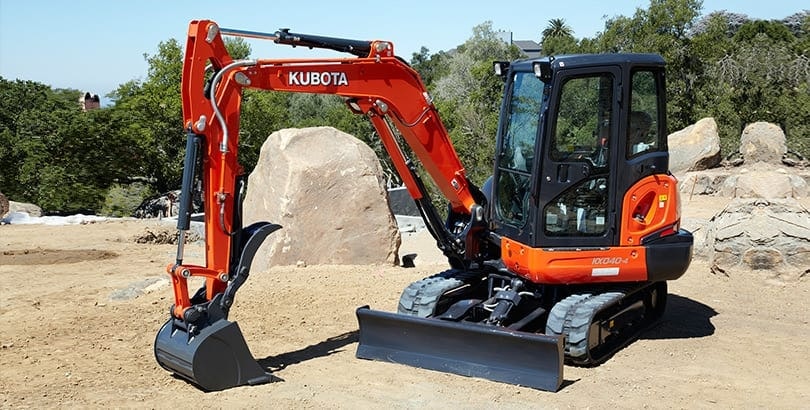 Kubota excavators are a reliable, Australian trusted excavator brand that prides itself on the best in class small excavators. Kubota is very well known in the smaller excavator market - and they have an over-sized market share of the mini excavator space in Australia. You will often see the trademark orange booms toiling away on small civil & residential sites across Australia. Kubota provides the most comprehensive range of mini excavators, ranging from 0.8 to 8.2 tonnes, with both conventional swing and zero turn versions. Kubota don't really make excavators over a 10 tonne size (or at least they are as rare as hen's teeth in Australia). Kubota is not only a leading name in compact construction machinery, but also in agricultural machinery. They produce tractors , utility vehicles and more. The most popular second-hand model is the Kubota U55-4 and the U17-3 . Want to read more about Volvo - here are some links to our review of Volvo Machine Reviews:
Need more information? Check out our guide on the top 10 excavator brands. Searching on iseekplant - if you want to search for excavators from verified local suppliers - is simple. Select the excavator category and the location you are searching for, and our platform will return a list of verified excavator hire companies in your chosen location.