From tower cranes to spider cranes, there is a range of crane types that are suitable for all different construction jobs. Construction cranes directly aid in the movement of heavy materials and equipment required for sites ranging from sky rises to underground water main installation. Due to the range of sites construction cranes are required on; naturally, they come in all different shapes and sizes.
What are the different types of cranes used for in construction?
The all-terrain crane differentiates itself from other mobile crane types through its use of all-wheel drive and crab steering, granting it the ability to traverse on general roadways and rough job sites. Consisting of a strong lifting capacity of up to 1000 tons, reaching upward of 500ft and a top speed of 88km/hr, all terrain cranes feature the best of both truck mounted and rough terrain cranes. Being among the largest mobile crane types available, the all terrain crane can be implemented as a multi-use crane for a wide range of construction needs.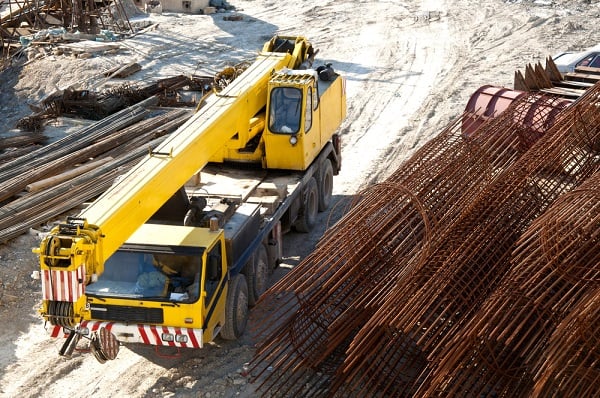 Mobile cranes come in four different styles being crawler, rough terrain; truck mounted and floating cranes; however, the latter more relates to the high seas. Designed to access public roadways and job sites, mobile cranes are among the most used cranes within Australia due to minimal setup requirements, compact design and manoeuvrability allowing the crane to access and perform lifts other cranes can't.
The rough terrain crane is well regarded as an ideal crane for sites with uneven ground. Rough terrain cranes consist of large rubber wheels that allow the crane to be driven to and from the job site on public roads. They also feature outriggers for a high level of stability that requires minimal setup, which allows them to reach the most remote, off-road job sites. This type of crane, which is also known as a slewing crane, is one of the most popular and cost-effective options for both remote and outback areas and is a great alternative to crawler cranes.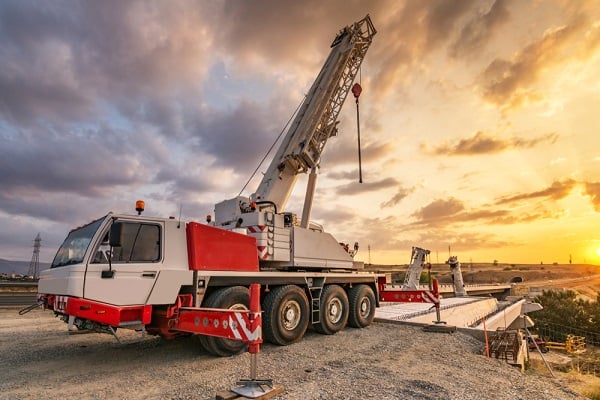 Simple, yet effective, the truck mounted crane consists of a crane mounted on a truck. With full 360° accessibility to the job site, these types of cranes excel in place of conventional cranes which would otherwise have to constantly perform awkward realignments to perform a lift behind the crane. For increased stability, outriggers are used as supplementary support structures. However, this construction crane type can also be used to raise and drive with large loads, a feat that is impossible to most cranes. With the ability to use public roadways to get to and from job sites while carrying materials, truck mounted cranes are a perfect, cost-effective option for sites requiring a versatile, compact mobile crane.
Need to hire a crane? iSeekplant has you sorted with our range of suppliers!
The spider crane is designed for use in confined and low access areas both in and outdoors. Integral to the construction industry, this crane type can fit in and around compact job sites and buildings, using spider-like 'leg' stabilisers to aid in the lifting and lowering of materials up to 6 tonnes. Best suited for jobs where conventional lifting equipment is required, and truck mounted cranes can't access, the spider crane, with a dual mounted chassis, and unique outriggers will meet and exceed all small construction crane needs for the job site.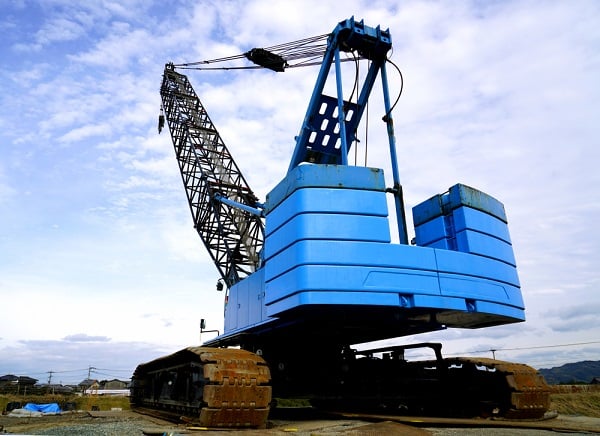 Crawler cranes are well regarded for their mobility due to the track mounted platform allowing the crane to traverse most ground types including sand and gravel, unlike most crane types. The counterweight found on large crawler cranes can often weigh several tons and aid in the lifting of immense weights. Track mounted crawler cranes can often feature full 360° rotation, unlike other crane types mounted on wheels. Best suited to long term projects due to their bulky nature and set up required, crawler cranes can be used across a variety of industries.
Designed to fit into spaces others can't, these crane types are frequently used across the construction industry in any site with restricted access, mainly due to the combination of the ability for it to be driven directly to jobs and its compact size allowing for a greater range of flexibility. With pinpoint accuracy during tight access lifting and the additional secondary use of material transport due to the heavy lifting capacity and road speed of the crane, the franna crane requires little set up between lifts and is a cost-effective way to ensure you meet site deadlines.
Hire a Crane Today through iSeekplant
Chasing a quote for the next job? We have a diverse platform of plant hire suppliers available across Australia including Sydney, Melbourne, Darwin, Brisbane, Perth, Canberra, Adelaide and rural areas. Use our get a quote tool to organise a competitive quote. Just enter the crane you need and where you need it, and we'll get you the best quotes available. Browse the full range of our crane hire suppliers or if you'd prefer to talk through your options with our team, call 1300 691 912 or email us at projects@iseekplant.com.au.
Subscribe to iSeekplant's Flapping Mouth Blog below to stay up to date with the latest industry news and projects across Australia!