If you've worked around the construction, warehousing or mining industries in Australia, it's likely you've encountered heaps of forklifts during your time in the workforce. These dynamic machines have a broad range of lifting capacities and move heavy loads with ease. As there is a wide selection of models and styles available on the market, it can be tricky to decide which forklift is right for you. Whether you're looking at purchasing one for private or commercial use, or you're looking to hire a forklift , it's crucial to understand the key differences between the machines. Check out this iseekplant comprehensive guide to the different kinds of forklifts that can be found around the country, their functions and their specifications below!
What Forklift Is Right For Your Project?
Forklifts are used to carry items from A to B and while they're typically found in warehouses, they're capable of executing work in a number of environments. From working on commercial construction sites to projects on massive sea ships, forklifts are critical pieces of equipment. But what's the right choice for your job ? Check out the different kinds below.
Telehandler Forklift
Telehandler forklifts, also known as telescopic forklifts, have a boom and extendable arm, making a combination of a crane and forklift. The twin forks attached to the arm of the telehandler forklift are used to move pallets off of the ground. These forklifts are perfect for reaching into tight space and tough angles. If you're looking to hire a telehandler forklift in Australia.
Warehouse Forklift
As mentioned earlier, warehouse forklifts are the most frequently-hired and recognisable type of forklifts . These machines resemble a golf cart with twin forks extending from the front. They'll most often be used in a facility with a large number of items in inventory.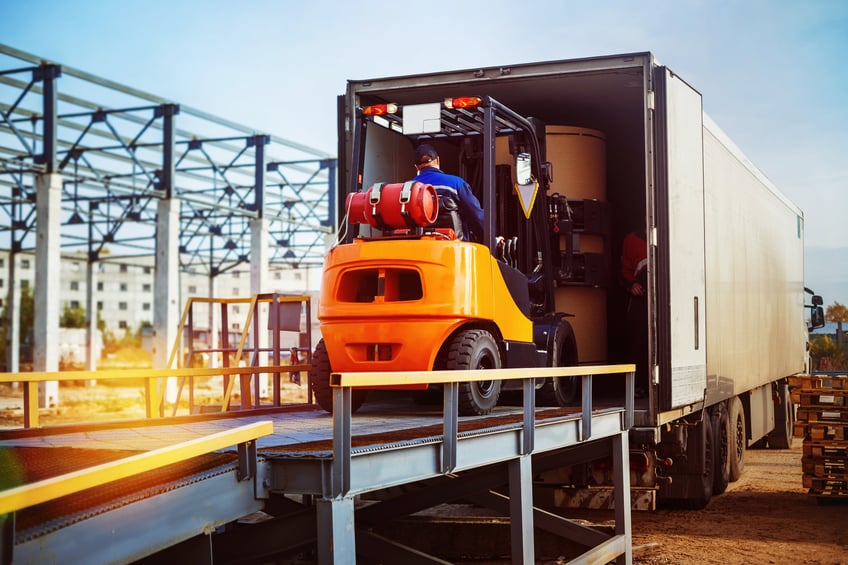 Industrial Forklift
Industrial forklifts take things a step beyond the warehouse forklift, both in lifting capabilities and size. Industrial forklifts are capable of lifting 15 tonnes in one load, although they're much less maneuverable than standard warehouse forklifts.
Rough Terrain Forklift
Best suited for outdoor projects, rough terrain forklifts are perfect for use on uneven ground. The rough terrain forklifts come with a reinforced cage cab and oversized tyres for added stability, which also means it can carry heavier loads.
Gas and Petrol Forklifts.
Forklifts powered with LPG are quieter than their diesel counterparts, and the exhaust fumes are also less offensive in comparison, making them more ideal for indoor environments. Lift speeds, travel speeds and rates of acceleration are also better compared to diesel-powered and electric equivalents, due to their more responsive engines and superior power to weight ratios. There are a number of LPG powered forklifts listed on iseekplant ranging from 3 tonne to 20 tonne. They are suitable for use both inside and outside use.
Gas Forklift Hire Rates:
1.5 Tonne Forklift Hire - $85 / Day
3 Tonne Forklift Hire - $120 / Day
4 Tonne Forklift Hire - $150 / Day
5 Tonne Forklift Hire - $160 / Day
6 Tonne Forklift Hire - $170 / Day
Electric Forklifts.
Although electric forklifts aren't as powerful as their fuel-powered counterparts, they're more mobile and manoeuvrable than diesel and petrol options. Electric forklifts are also great for warehousing or working in enclosed areas because they don't emit any fumes. Electric forklift batteries also work as effective counterweights, are efficient to run and can charge through the mains, all the while being incredibly quiet (especially when you compare them to diesel and petrol-powered forklifts). Electric forklifts can work with payloads of up to 5 tonnes.
Electric Forklift Hire Rates:
1.5 Tonne Forklift Hire - $100 / Day
2.5 Tonne Forklift Hire - $110 / Day
Diesel Forklifts.
Diesel-powered forklifts are a great option for a number of reasons. Firstly, they're incredibly cheap to run, fuel-efficient and thrive in working areas where there are steep gradients. Diesel forklifts are the more powerful option for towing duties, too, or in the event that a bucket is being used on the forks for scooping. Diesel forklifts can work with payloads of up to 50 tonnes.
Diesel Forklift Hire Rates:
1.5 Tonne Forklift Hire - $85 / Day
3 Tonne Forklift Hire - $145 / Day
4 Tonne Forklift Hire - $150 / Day
5 Tonne Forklift Hire - $160 / Day
6 Tonne Forklift Hire - $170 / Day
8 Tonne Forklift Hire - $200 / Day
10 Tonne Forklift Hire - $220 / Day
12 Tonne Forklift Hire - $250 / Day
iseekplant's online directory has forklift suppliers all over the country, including Brisbane, Perth, Sydney, Canberra, Melbourne, Adelaide, Darwin and everywhere else in between. Subscribe to the iseekplant Constructionsht blog to stay up to date with all the latest construction news and projects!