Here are the top four Boom Lift brands in Australia
While discovering which boom lift is best for your upcoming project is typically the first step when looking to hire a machine, finding which brands will work the most for you is next! So, are you looking for leading telescopic boom lifts? A 'world-class' knuckleboom, perhaps? Well strap in! Here is the moment you have been waiting for… Our 'Top Four' Australian Boom Lift Brands:
What are the best Boom Lift brands in Australia?
The best boom lift brands in Australia feature companies such as JLG, Skyjack, Genie, and Haulotte.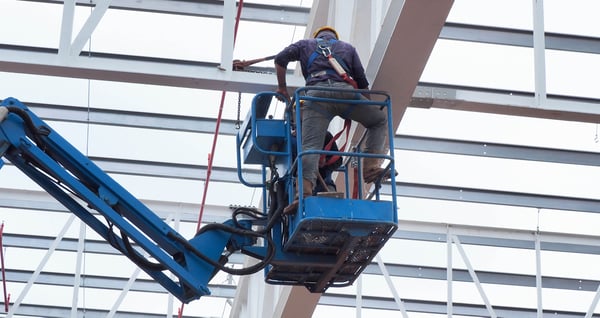 JLG Boom Lifts
JLG Industries are perhaps the most well-known manufacturer of access and lift equipment, bringing expert design and decades of experience to their innovative products. JLG manufacture a variety of aerial access machines, ranging from knuckle booms and telescopic booms to stock pickers and vertical lifts.

JLG boom lifts are built with performance, reliability, safety, and sustainability in mind and have been developed on the backend of 50 years worth of experience. Today, JLG Industries spans over a multitude of countries with a worldwide presence so you can be sure to receive premiere training and service no matter the location. They also lay claim to having made what is the highest boom lift in the world, soaring over 55m.

When looking to hire a JLG boom lift you are certain to get leading quality machines which surpass industry standards, coming packed with a broad range of features. In the eyes of many, JLG is more than just a manufacturing company with machines that aim to make a difference. You can rely on hire companies that use JLG.
Skyjack Boom Lifts
Skyjack is a premiere manufacturing company that brings to market some of the most reliable boom lifts in Australia. Skyjack made their start by developing a solid reputation as one of the 'best' scissor lifts in the world - adapting that technology, quality, and reliability to their boom lift machines.

When simplicity counts, Skyjack truly begin to stand out from the crowd with an intuitive design and broad set of features which make their products some of the most sought after in the hire industry. With a world-wide presence, Skyjack products have great serviceability and support no matter your location, meaning maintenance is a 'breeze'.

When looking for a leading boom lift, you can be sure that Skyjack has you covered. From quality straight boom lifts to innovative knuckle booms, finding great access equipment to hire has never been so simple. Hire companies that go with Skyjack are a winner!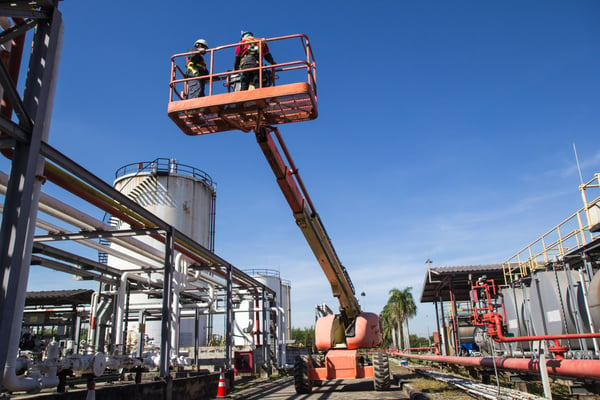 Genie Boom Lifts
Genie Industries is a leading provider of aerial work platforms and carry with them decades of experience and an incredible reputation in the marketplace. Founders of the now common phrase "Genie Lift", the Genie brand has held its own even after the companies acquisition from Terex Corporation. Today all Genie machines continue to be sold and hired worldwide under the Genie Brand, despite being held by the Terex Aerial Work Platforms segment of Terex.

Genie boom lifts are highly notable for their reliability, safety, and quality - forming a strong brand name within the industry. So, with over 50 years of experience in manufacturing 'world-class' access equipment, you can be sure to see leading results with Genie equipment.

When looking to hire a Genie boom lift in Australia, rest assured that all products go above regulatory standards to ensure quality and provide access to leading productivity, reliability, and safety. You can bet on hire companies that trust Genie.
Need more work or have a boom lift sitting around yourself? Win more work with iseekplant today!
Haulotte Boom Lifts
Haulotte are a leading provider of people and material lifting equipment bringing over 10 decades of experience to their range of aerial access machines. Haulotte now offers some of the best machines across Australia, manufacturing 'world-class' telescopic boom lifts, and articulated boom lifts - suitable for a variety of indoor and outdoor applications.

Haulotte has been around since 1881 and as such, are backed by one of the longest success stories in the industry. Having established a strong reputation for immense quality, reliability, and safety - Haulotte has also gone on to win numerous industry awards for innovation and quality.

When looking to hire a Haulotte Boom Lift, you can rest assured that you are accessing core lifting capabilities from one of the world's most reputable access equipment brands. So, with modern solutions to safety, reliability, and efficiency - you can trust hire companies who go with Haulotte.
Hire the best brand boom lifts, at the best prices!
Finally know which boom lift is right for you? Perhaps you need a little more help…? iseekplant is here for you! With access to thousands of local boom lift suppliers Australia-wide, trust us to put you in contact with leading hire companies, no matter the location! If you think you need to do a bit more research before you make a decision read our boom lift hire rates guide.

You can browse our extensive list of boom lift suppliers on the iseekplant website or you can use iseekplant's Get a Quote tool for a completely free, no-obligation quote for your project!

Don't miss out on high-quality machines and highly-competitive rates! Regardless of your project, iseekplant is here to help!
To keep up to date with all of the latest industry and project news, subscribe to iseekplant's Flapping Mouth blog below!