Operating a crane can be an interesting and diverse job, as cranes present work opportunities from wharves and shipyards to construction sites, warehouses and mine sites. Let's explore whether or not you require a crane operator licence or ticket.
Given the inherent risks of operating a crane without adequate training, you are required to obtain a crane licence. After completing the appropriate qualifications for the crane you wish to operate, you will be required to obtain a High-Risk Work (HRW) licence. In deciding which accreditation is right for you, consider the type of workplace you would ideally like to work and which machine would best suit those conditions. Below is a list of the 11 different crane classes to select from:
Tower crane

Self-erecting tower crane

Vehicle loading crane

Non-slewing mobile crane (>3 tonne capacity)

Slewing mobile crane Class C2 (up to 20 tonne capacity)

Slewing mobile crane Class C2 (up to 60 tonne capacity)

Slewing mobile crane Class C2 (up to 100 tonne capacity)

Slewing mobile crane Class C2 (over 100 tonne capacity)

Bridge and gantry crane

Derrick crane

Portal boom crane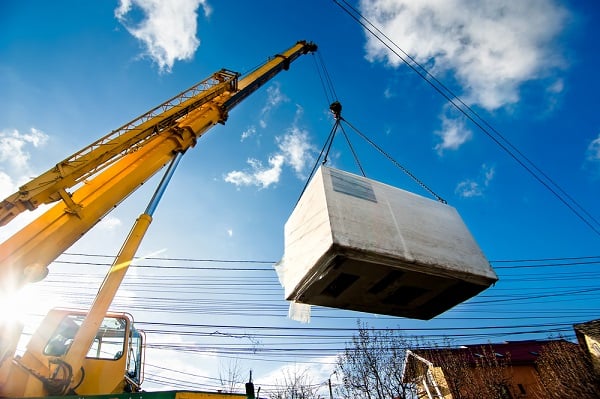 What does a crane operator do?
Once accredited with the requisite crane ticket, you will find yourself in a role that carries a high level of responsibility and demand. Responsible crane operation involves the following tasks:
Operating your specific crane class for lifting and positioning heavy or awkward objects

Undertake inspections and perform necessary maintenance on equipment

Assess ground and wind conditions prior to setting up the crane

Ensure the correct steel plates or timber footings are safely placed under the crane outrigger pads

Accurately position the crane and then attach loads, shackles, chains and slings for safe lifts

Assess and monitor cabin instruments to ensure loads remain within the limits of the machine

Communicate with the ground team and follow their signals for safe load placement

How do you get your crane licence?
According to Safework NSW, prior to applying for a national licence to perform high risk work in crane operations, a Registered Training Organisation (RTO) must first assess your training, skills and knowledge in accordance with the relevant national "assessment instrument" under realistic working conditions. These RTOs can be found in all Australian states and territories, and provide the vocational training needed to carry out crane operation.
Need to hire a crane? iSeekplant has top suppliers available across Australia!
What qualifications do I need to be a crane operator?
Prior to applying for your HRW licence, there are some other key accreditations that may be required to be fully recognised as a crane operator. Please note, accreditations may differ between geographies and the crane class you wish to be certified for, so it is recommended you contact the relevant governing body in your area. The other accreditations available are as follows:
Working at heights accreditation (via Safe Work Australia)

Intermediate rigging accreditation (via Safe Work Australia)

Dogging licence (via Safe Work Australia)

White Card to enter construction sites anywhere in Australia (via RTOs)

Heavy Combination (HC) and Heavy Rigid (HR) truck licences (check with your local traffic authority for more information)

If you are seeking a trade outcome in mobile crane operations, you can undertake a Certificate III in Construction Crane Operations. The course contains content which strongly centres on safety and prepares you to work in the commercial and residential construction industry.

How do I find crane courses and operator training in Australia?
While Australian state and territory governing bodies may have differing accreditation requirements for crane operation, you can find the contact details relevant to you by visiting Safe Work Australia. There are many RTOs available across Australia who offer crane operation training and assessment.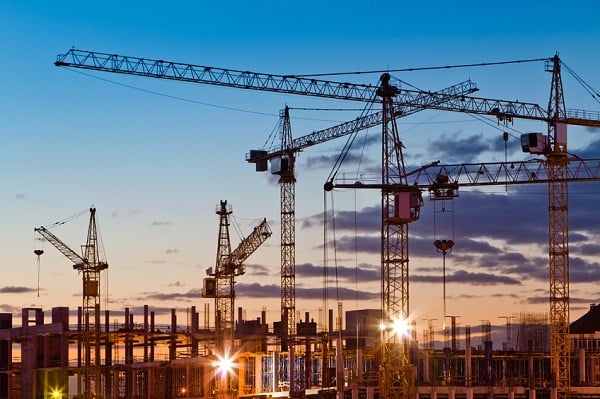 What does a C6 crane licence cover?
The C6 is a licence for operating a slewing mobile crane up to 60 tonnes. It also encompasses the requirements for the non-slewing crane licence and the vehicle loading crane licence. For clarity, a slewing crane lifts its load, suspends it in mid-air and then rotates it via a boom rotating mechanism, before lowering it to the desired location. A non-slewing crane does not have a rotating base section, requiring the mobile truck to move and reposition the load for lowering.
What does it cost to get a crane licence?
To obtain a new HRW licence, once the required RTO assessment has been completed, is relatively low cost:
New South Wales: $74 (although currently at $0 until April 2021 as part of NSW government stimulus package)

Victoria: $66.60

Queensland: $96.80

Western Australia: $100

South Australia: $83.50

Tasmania: $71.28 (1-3 classes), $84.24 (3+ classes)

Northern Territory: $76

The most expensive part of crane operator training is completing courses through a registered RTO. These are often high risk licence packaged courses with approximate prices at around $1400 for a dogging accreditation or $1500 for a rigging accreditation.
How can I win work for my crane?
Sourcing crane jobs couldn't be easier! Simply register your plant hire company today with iSeekplant to take advantage of Australia's largest online construction marketplace. Allow us to connect you with jobs that genuinely match your capabilities and equipment to get your crane out and working.
Do you need to hire a crane? Well, you have come to the right place. iSeekplant is home to an extensive network of crane suppliers, situated across Australia in Sydney, Darwin, Brisbane, Melbourne, Canberra, Perth and Adelaide. With every type of crane available and the ability to source free competitive quotes, use our Get Rates tool now to begin.
To stay up to date with the current construction industry news and projects, subscribe to the Flapping Mouth Blog today!